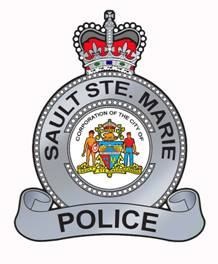 CITY POLICE
NEWS RELEASE
***************************
3:40 p.m. release - Possible person in St. Marys River rapids

The Sault Ste. Marie Police Service along with Sault Ste. Marie Fire and EMS Services are currently on scene in the area of the St. Marys River rapids.

At approximatley 1:15 this afternoon, emergency services responded to a call for assistance from a traveler on the International Bridge who observed a male in the rapids.

It appeared to the caller that the male may have been in need of assitance.

At this time no person has been located and it is unknown if this person managed to get out of the water or not.

The male was described as wearing hip waders and looked as if he was possibly fishing in the area.

Anyone with information regarding this incident including this persons identity, or wherabouts in the event he was able to safely exit the water, is asked to contact the Sault Ste. Marie Police Service at (705) 949 6300 ext 9.
***************************
SooToday.com has confirmed reports that emergency crews and members of the Sault Ste. Marie Police Service are currently searching the St. Mary's River for someone who may have fallen into the icy water.
Const. Sonny Spina told us that crews were dispatched after receiving information that a fisherman was seen falling into the river this afternoon.
So far, nothing has been found.
A news release is expected to be issued by the Sault Police Service shortly.
SooToday.com will post additional information as it becomes available.