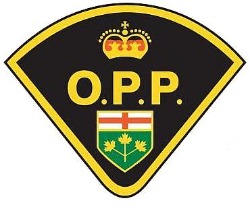 1:38 p.m. update:
Ontario Provincial Police say one person was ejected from a four-door sedan after the vehicle lost control and went into a ditch.
The driver was uninjured and one other passenger sustained minor injuries in the single-vehicle accident, say police.
The passenger who was ejected was taken to Sault Area Hospital by ambulance. That person's condition is unknown.
Technical traffic investigators remain on scene.
Two of four lanes remain closed and are expected to be closed for another two to three hours.
Traffic continues to flow north and south on remaining open lanes.
Original story:
Traffic on a four-lane section of Highway 17 north of the Sault is down to two lanes as technical traffic investigators go over the scene of a collision with injuries that happened shortly after noon today.
The site of the crash is between Anglican Church Rd. and Highway 552 say OPP.
Little information about the collision is currently available.
Police say people were taken to hospital with unknown injuries.