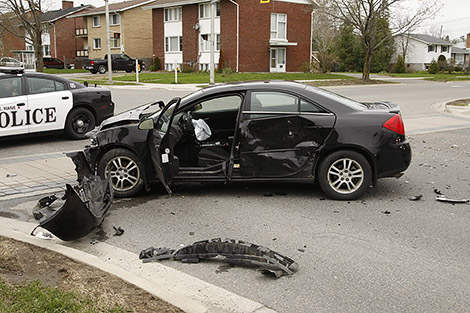 Police and ambulance crews attended the scene of a collision on Wellington Street at Shannon Road sometime before 2:30 p.m.
The collision involved a car and minivan, airbags were deployed on both vehicles.
The car experienced heavy damage to the front end, while the van experienced damage to the front passenger-side.
No word on cause of the crash or if there were any serious injuries.