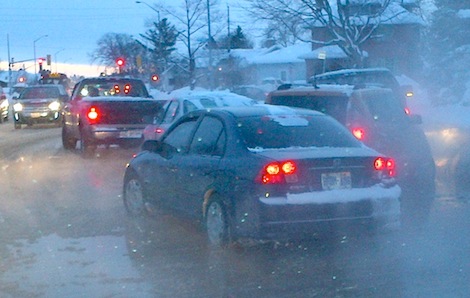 Loyal reader Coralee Lahey sent us this photo.
"Heading to work today I wondered what the holdup was (on Wellington near Pine Street)," her e-mail notes.
"There was a major road flood with loaders trying to push away the water. Then I saw the four- or five-car pileup......avoid this section today!"
Additional information will be posted when available from city police.