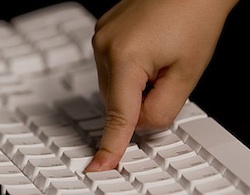 NEWS RELEASE
NORTHLAND ADULT LEARNING CENTRE
*************************
Do you want to learn how to use your computer to the best of your ability?
Northland Adult Learning Centre is now offering one day sessions throughout the month of July to assist you.
Learn how to turn on your computer, access icons, create folders, save information, compose documents, and access the internet.
Set up an email account and learn how to keep in contact with your friends and family.
Learn how to access Microsoft Office Word, Facebook, and use Skype not only on your computer but on your Tablet or IPad.
All courses are offered from 9 a.m to 11:30 a.m.
July 14 – Basic Computing
July 15 – Basic Microsoft Word/Office 

July 21 – Create a GMAIL Email Account

July 23 – Introduction Course to Facebook

July 28 – Introduction to Tablets and IPad 

July 29 – How to Skype and Facetime 


All courses are available on site at 440 Northland Road and are scheduled so that skills learned in the class will help in the next course.
All courses are free of charge, so take one class or sign up for as many as you like.
Those interested in registering can phone (705) 945-7109.
About Northland Adult Learning Centre
Northland is an Adult Continuing Education Provider with the Algoma District School Board which provides instruction towards upgrading for independence, employment, post-secondary students and secondary completion.
GED instruction is also available and those interested in procuring their High school Equivalency can register for the next test date on July 18th 2014.
More information can be found on our website and on Facebook.
*************************