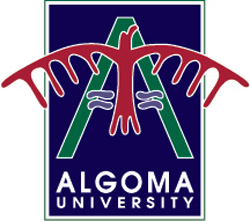 NEWS RELEASE
ALGOMA UNIVERSITY
*****************************
On Friday, March 28, Algoma University will host the mini-conference "International Education in a North American Context: Building for Success".
The conference welcome guests Dr. Troy Anderson, Dr. Tamara Leary, and Dr. Kyra Garson, and Dr. Harvey Weingarten, President and CEO of the Higher Education Quality Council of Ontario (HEQCO).
The mini-conference will include workshops on topics including intercultural leadership, cross-cultural communication, how to promote an inclusive learning environment, and discussion methods on how to support the transition to post-secondary education for international students.
The conference will foster cross-cultural learning at Algoma University and in Sault Ste. Marie and will promote racial harmony among the community.
"We are pleased to be hosting the mini-conference 'International Education in a North American Context: Building for Success'", said University President, Dr. Richard Myers.
"The conference demonstrates the University's commitment to providing regular learning opportunities for our staff, faculty, and students, as well as the community, in regards to cultivating cross-cultural education. I encourage all to attend the conference and take advantage of this unique opportunity."
Dr. Harvey P. Weingarten is the President and CEO of the Higher Education Quality Council of Ontario (HEQCO).
Prior to his role at HEQCO, Weingarten was President and Vice-Chancellor of the University of Calgary from 2001 to 2010.
Weingarten has served on many boards and councils including the Science, Technology and Innovation Council (STIC) of Canada, Association of Universities and Colleges of Canada (AUCC), Alberta Heritage Foundation for Medical Research, Alberta Ingenuity Fund, Canadian Language and Literacy Research Network, and Shad Valley.
Dr. Troy Anderson is an Assistant Professor at the Sprott School of Business, Carleton University.
He is known for his expertise in the areas of organizational behavior, negotiation, and leadership with a focus on cross-cultural communication and working with multi-cultural groups.
Anderson was a recipient of Carleton University's 2012/13 Teaching Achievement Award.
Dr. Kyra Garson is the Intercultural Coordinator for the Centre for Student Engagement and Learning Innovation at Thompson Rivers University.
Her research interests include intercultural and global learning outcomes of undergraduate students as impacted by internationalization and interculturalizing curriculum through faculty development.
Dr. Tamara Leary is a faculty member with Memorial University Faculty of Education in the Masters of Post-Secondary Education program.
Her areas of specialization include student affairs administration, adult education, program development, student development, international student supports, and post-secondary education administration and leadership.
All presentations are open to the public and free of charge.
To register for the event or to view a full schedule of the conference, please click here.
About Algoma University
Algoma University offers a wide variety of liberal arts and sciences degree options including programs in Psychology, Social Work, Computer Science, Business Administration, Fine Arts, Community Economic & Social Development, and Biology in Sault Ste. Marie, Brampton, Timmins and St. Thomas.
As a partner with Shingwauk Kinoomaage Gamig, Algoma U is committed to respecting Anishinaabe knowledge and culture.
Algoma University has launched its Essential Elements Campaign to expand its campus and offer more scholarships and awards to students. To learn more, visit www.algomau.ca.
*****************************