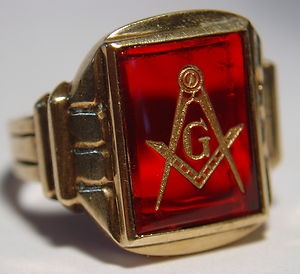 NEWS RELEASE
ALGOMA EAST MASONS
***************************
Join us for the Masonic Day Event on Saturday, June 21, 2014 from 10 a.m.-3 p.m. at the Roberta Bondar Pavilion.
Cost is $10 per person which includes BBQ and boat ride.
The event includes:
Barbeque from 12-2; hamburgers, hot dogs, sausage, salads and refreshments.
Information Booths set up from each Masonic Body (Shrine, Order of the Eastern Star, York Rite, Scottish Rite, Craft Lodges, Masonic CHIP Program).
Shriners Fire Truck will be on display for the kids.
Tugboat rides for those interested and in attendance of the event
Family and friends of Masons and Order of the Eastern Star are welcome, and the general public is also invited.
All proceeds to go to the Masonic Hall Corporation for the upgrading of the PA system in the lodge room.
For more information on this event contact Jeff at (705) 759-4800 or by email at jeff@averyconstruction.ca.
A little bit about Freemasonry (Source: Wikipedia)
Freemasonry is a fraternal organization that traces its origins to the local fraternities of stonemasons, which from the end of the fourteenth century regulated the qualifications of masons and their interaction with authorities and clients.
The degrees of freemasonry, its grading system, retain the three grades of medieval craft guilds, those of Apprentice, journeyman or fellow (now called Fellow craft), and Master Mason.
These are the degrees offered by craft, or blue lodge Freemasonry.
There are additional degrees, which vary with locality and jurisdiction, and are now administered by different bodies than the craft degrees.
The basic, local organizational unit of Freemasonry is the lodge.
The lodges are usually supervised and governed at the regional level (usually coterminous with either a state, province, or national border) by a Grand Lodge or Grand Orient.
There is no international, world-wide Grand Lodge that supervises all of Freemasonry.
Each Grand Lodge is independent, and they do not necessarily recognize each other as being legitimate.
Visit www.algomaeastmasons.com for more information about freemasonry.
***************************