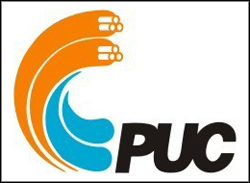 NEWS RELEASE
PUBLIC UTILITIES COMMISSION
*************************
The PUC would like to advise the public that Great Northern Road in the area of Lukenda Drive (west entrance to Sault Area Hospital) will be reduced to one lane from 6 p.m. on Thursday evening (March 27th) to 7 a.m. Friday morning (March 28th).
This traffic restriction is in place to permit the repair of a broken water main on the west side of Great Northern Road and to ensure the safety of the travelling public while repairs are being carried out.
During the repair, traffic flow will be reduced at the Sault Area Hospital entrance on Great Northern Road.
Visitors to the Sault Area Hospital are encouraged to use the Third Line East entrance while repairs are completed.
However, should visitors choose to use the Lukenda Drive entrance the PUC advises caution when transiting the repair site.
A temporary water service line protected by a ramp will be running across Lukenda Drive supplying the Great Northern Retirement Home.
Visitors are urged to slow down and exercise caution when crossing over the ramp.
The temporary service line and ramp will be removed following the repair.
*************************