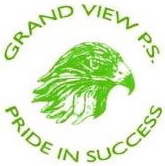 SooToday.com received the following letter from Karen Cormier of the Grand View Public School parent council asking for help with their campaign to win funding for new playground equipment.
As of Tuesday afternoon, the east-end school was in second spot nationally.
*************************
Dear SooToday Readers,
On behalf of the Grand View Public School Parent Council, we are asking for your help.
Our mission this year is to install a playground at Grand View P.S. that is accessible to all children and is ADA compliant to serve those with disabilities.
As part of this mission, we are entered in a country-wide online competition sponsored by Danone yogurt called "Rally for Playtime."
The school with the most codes will win $25,000 towards a playground makeover.
We are currently in second place and with your help we can move ahead.
You can help us by:
Step 1 :. Go to this link http://www.danone.ca/rally/web/en/freecode/
Scroll to the very bottom of the page to the fine black print and click the link to register for a FREE unique code.
Once you register, they will send your free unique code to your email.
Step 2: Go to this link http://www.danone.ca/rally/web/en/profile/ and enter your unique code OR send your unique code to our email address grandviewparentcouncil@outlook.com and we will enter it for you.
It is that simple! Additionally, you can also get codes when you buy Danino kids yogurt (with the Rally for Playtime graphic on the packaging) which you can then enter.
We know we can count on this great city to help us beautify our environment and provide a safe place for kids to play.
We can't do this without your help!!!
Please spread this message to your friends and family (over age 18) to help us win.
The contest ends on May 31st so we have 26 days to make it happen!!!
Thank you in advance for all of your support,
Grand View Parent Council
*************************