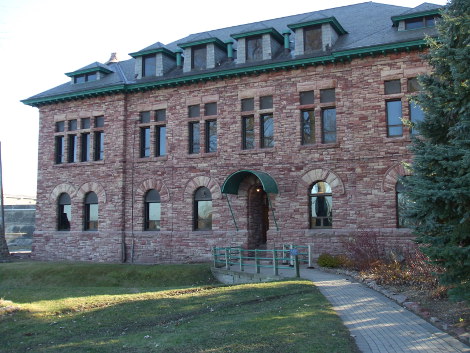 City council unanimously approved a funding application Monday from Sault Ste. Marie's Invasive Species Centre in regards to the centre's plan to form part of the ongoing development of Mill Square into a multi-purpose facility known as Destination North Discovery Centre.
Council approved $27,939.25, to be drawn from the city's Economic Development Fund (EDF), towards the centre's plan for a "Woods and Water" attraction, focussing on the Algoma area, at Destination North.
The money will be used to compile a study in which private sector partners for Woods and Water can be identified, as well as to brainstorm ideas that could be included in the facility.
The Invasive Species Centre has described Woods and Water as a natural complement to Destination North's plan for Entomica, an interactive tourist attraction that will provide an educational look into the fascinating world of insects.
Other Destination North components will include a Group of Seven exhibit, Wilderness Rail and the aboriginal cultural/arts and crafts component known as Aazhogan Anishnabek.
Woods and Water, to be located at Destination North's Pulp Tower, is designed to highlight Algoma's natural environment and to raise awareness of the importance of fighting the invasive species threat.
It is intended to be a year-round learning opportunity for students from the Sault and area (school trips and summer camps).
Suggested revenue-generating ideas aimed at tourists include a climbing wall which simulates rock faces typical of the Canadian shield, treetop adventures with bridges and ropes between platforms and treehouses (with educational information in each treehouse), a planetarium style ceiling showing the Northern Lights and a virtual ride entitled Fly Over Algoma.
Also at Monday's council meeting, Mayor Debbie Amaroso congratulated Mill Square's CEO Justus Veldman on the well-received opening last week of Mill Market , a new farmers market facility located at the former municipal fish hatchery.