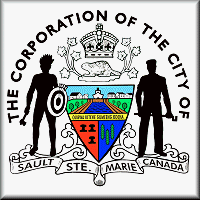 NEWS RELEASE
CITY OF SAULT STE MARIE
*************************
The City of Sault Ste. Marie is currently in the process of updating its Parks and Recreation Master Strategy Plan for the Corporation of the City of Sault Ste. Marie.
The City recognizes that citizens in our community have a diverse wealth of knowledge and your comments, feedback and support is needed as we further develop the Parks and Recreation Master Plan.
Take time to learn about the Plan and ensure it includes your views.
We will be hosting the second of two Senior Citizens Community Engagement Sessions on the following date:
Wednesday, January 29, 2014 – 1:30 p.m. at the Steelton Seniors Centre, 235 Wellington Street West
Please assist us in identifying the needs and priorities related to recreation, parks, facilities and leisure services within the community of Sault Ste. Marie over the next 5 to 10 years.
Engagement sessions for other sectors of the community will be announced soon.
For more information, contact the Community Services Department at 705-759-5310.
*************************