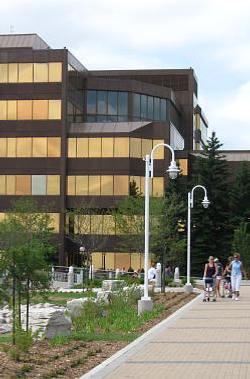 City council deferred taking action in regards to operation of the city-run daycare program at its meeting Monday.
A decision will be made at council's June 23 meeting after council members at Monday's meeting called for more input from those who would be affected by proposed changes to the city-run daycare program.
City staff recommended council give the OK to transfer 100 municipal daycare spaces to other licensed daycare providers through the Sault Ste. Marie District Social Services Administration Board (DSSAB).
That would mean the city would save money, but lose municipal daycare worker jobs.
Steve Butland, ward one city councillor, said the deferral was not meant to stifle debate, but encourage debate.
Butland credited city staff for reports compiled for council's consideration regarding daycare, but said the recommendations to transfer the 100 municipal daycare spaces to other providers are perhaps too authoritative.
Susan Myers, ward two city councillor, said she also felt there should be more input from all those who would be affected by the proposed change.
"We need more time and input, we need to hear from everyone affected by this, including staff," Myers said.
Council, in a recorded vote, voted unanimously to defer its decision to June 23.
Myers encouraged those affected to e-mail city councillors with their views and suggestions.
Those e-mail responses will be sent on to Joe Fratesi, the city's chief administrative officer.
A March 3 report to council from Mike Nadeau, commissioner of social services, showed a change in the funding formula by the province (specifically, the Ministry of Education) means a reduction of nearly $1 million in direct annual child care funding to Sault Ste. Marie and all its providers.
That led the DSSAB to draw up a new child care program funding model aimed at preserving as many subsidized spaces as possible.
The new model means funding cuts range from 13 percent to 27.5 percent.
The city's own day care program would take a 27.5 percent cut in its funding from DSSAB, to be phased in throughout 2014 and 2015.
City taxpayers currently subsidize day care services by paying the DSSAB $1.2 million as the city's share for all day care spaces the DSSAB funds, and also pay for the two city-run municipal daycare centres (Jessie Irving and Maycourt) and the Best Start Program.
Those municipally-operated daycare centres provide 100 spaces (51 subsidized, 49 "full-fee").
A report to council from Joe Fratesi, chief administrative officer, says the new child care funding model drawn up by the DSSAB will mean the annual deficit for municipal daycares will grow to about $578,000 in 2015 to provide spaces for 100 children.
Acknowledging council had a difficult decision to make, the CAO's report said that "if the City decides to get out of the delivery of daycare services, that other providers will pick up the extra spaces."
The CAO's report said even though the city would keep funding all daycare spaces in the community (about 1,000 in all) through the annual sum paid to the DSSAB (over $1.2 million in 2014), 100 city-run spaces would be replaced by other operators if council chose to do so.
City staff reports from the Commissioner of Community Services, Commissioner of Finance and Commissioner of Human Resources in regards to Municipal Day Care Services recommended the 100 municipal day care spaces be transferred to other providers in a "legal wind-down of municipal day care."
It would be a difficult decision for council to make, because it is felt that even though the DSSAB said it will work to make sure at least the subsidized spaces are picked up by other providers, and full-fee spaces as well, the level of care provided by city-run operations would be better than that given by other operators, even if they do meet provincial standards.
Also, even though there would be a saving of $650,000 to the city annually, 32 good-paying municipal daycare jobs would be lost if the 100 spaces were operated by other providers.
Other communities are reviewing their daycare programs because of the provincial cuts.