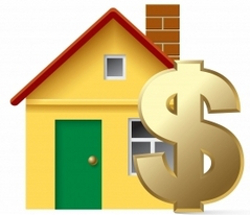 Soon to be available online will be property tax bills which city officials hope will help citizens pay their taxes easier.
The city's Information Technology Division - in conjunction with the Finance Department's best practices - has developed an online tax information system which will allow people to view their property taxes online.
In the coming days, it will be available on the city's
website
under the MySSM quicklinks section.
Frank Coccimiglio, manager of the IT Division, said users will need to create an account with their e-mail address, first/last name and password.
Before bills can be viewed, Coccimiglio said properties owned must be added to the system (done by clicking add properties) and then users will be asked for two pieces of confidential information (roll and serial number) which are located on their final tax bill.
Coccimiglio added the system will be "real time."
"If you made a payment this afternoon and then went home and checked online you would be able to see your payment and what the remaining balance would be," he said.
Available in the system will be your property taxes, interim/final bills and any supplementary tax billings that might occur throughout the year.
"The only issue is people won't be able to take this bill to the bank and pay it because the coding on the original billing can't be copied," said Peter Liepa, city tax collector.
"This information will help people pay their bills online or over the phone through their banking institution."
Bill Freiburger, commissioner of finance and treasurer, said the new system will not allow users to pay their bills on the city website.
"Right now, we have a process in place where when you pay through financial intuitions," said Freiburger. "We are not planning to have bills paid through the site because you need an institution in the middle of the transaction."
With the information being personal and identity theft always being a concern, Coccimiglio assures precautions have been taken.
"There are security features included in the program to help us find out when somebody is trying to hack into someone's account account," he said.
Coccimiglio added the city is working on setting something up where people can notify the city by e-mail that they'll be viewing their bills online, so they can make sure to not mail them their bills.