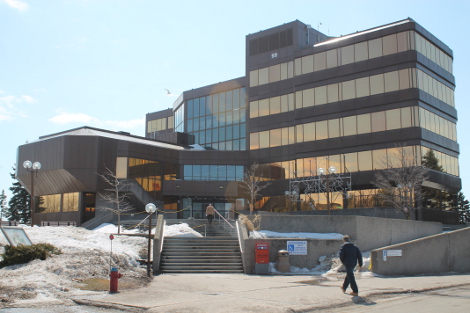 City council received an update on the condition of Sault Ste. Marie's city-owned buildings Monday.
The Asset Management Study was delivered to council by Amy Heppler, a professional engineer with Toronto-based consultants Morrison Hershfield.
26 city-owned properties were inspected and, overall, most of them are in good condition.
Recreational buildings like the Essar Centre, John Rhodes Centre and the Northern Community Centre are in excellent to very good condition.
Others are described as being in very good or fair condition.
Some of the infrastructure is starting to age and the city will have to spend money on repairs to buildings such as the museum and the public library's main branch.
The Civic Centre itself was identified as a building that needs improvement.
Among its identified needs are a new guard rail and repairs to its roof and outside walls.
Its estimated $5.75 million will have to be spent on Civic Centre repairs over the next 10 years.
Based on her report, Heppler recommended the city spend $5 million in improvements to its properties in 2014, $2 million in 2015 and over $1 million in 2016.
Long term, Heppler said the city is looking at over $10 million in repairs to its facilities over the next five years, and over $20 million over the next 10 years.
Bill Freiburger, commissioner of finance and treasurer, said the city is developing a financing plan to address the situation.
Freiburger said debt financing may be necessary to carry out the needed repairs.
The report was "not surprising, but a good reminder," said Ward 2 Councillor Terry Sheehan.
Mayor Debbie Amaroso said the city will apply for funding from the province in order to help with repairs, but noted funding opportunities at present are "minimal."