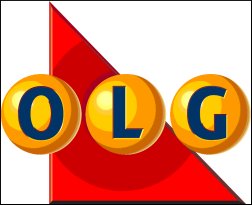 NEWS RELEASE
MPP DAVID ORAZIETTI
*************************
Province remains committed to maintaining OLG jobs and head office in Sault Ste. Marie.
Liberal Government Protecting Jobs in the Sault
Today, Finance Minister Charles Sousa re-asserted the province's commitment to maintaining the Ontario Lottery and Gaming's (OLG) head office in Sault Ste. Marie.
"The OLG's Sault Ste. Marie Office continues to be critical to the success of the lottery and gaming business in Ontario," said Sousa. "These jobs are important for OLG and for the city and we will continue to develop ways to ensure OLG's office and staff in Sault. Ste. Marie will continue to play a key role. Both myself and Premier Wynne have been clear that there are no plans to move OLG jobs from Sault Ste. Marie, and that were are committed to keeping OLG jobs and head office in the community."
Sousa re-confirmed the province's position following the Auditor General's report on OLG Modernization.
"Our government has consistently affirmed the importance of maintaining OLG jobs and head office in Sault Ste. Marie because we recognize that OLG employees in the Sault are critical to the long-term success to the modernization plan and the industry as a whole,"said David Orazietti, MPP. "I'm very pleased by today's news restating that position. These jobs are vital to the economic well-being of our city, and I will continue to work with the Premier and the Minister of Finance to further strengthen OLG's presence in our community moving forward."
In April 2011, Orazietti and OLG CEO Rod Phillips announced that the government did not intend to move forward with the Drummond report's recommendation on OLG restructuring, and that the Sault office would continue to play an integral role in OLG operations.
Since that time, Minister of Finance Charles Sousa has consistently maintained that position, stating that "I continue to assure you that the OLG's head office in Sault Ste. Marie will remain open."
Last August, the Premier further confirmed that "the province's number one priority right now as a government is helping businesses create jobs and grow. Our plan includes the OLG head office remaining in Sault Ste. Marie. Keeping that office there has and will continue to help the city and local economy remain on sound footing so it can continue to prosper. Through modernization, we will ensure that Sault Ste. Marie continues to have an important role in the shape of the OLG's future."
Announced in 2012, the OLG Modernization plan is designed to develop the province's gaming industry and create jobs and economic growth throughout the province.
Once fully implemented, modernization will generate approximately $1 billion annually in additional revenue, which goes directly towards funding hospitals and other provincial priorities.
*************************