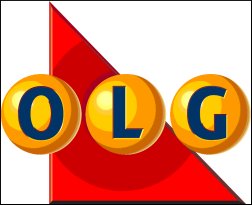 NEWS RELEASE
ONTARIO LOTTERY AND GAMING CORPORATION
****************************
The Ontario Lottery and Gaming Corporation has issued a fourth-quarter (January to March, 2014) non-tax gaming revenue payment of $295,083 to the City of Sault Ste. Marie for hosting OLG Casino Sault Ste. Marie.
To date, Sault Ste. Marie has received more than $22.7 million in non-tax gaming revenue.
"OLG host municipalities invest shared gaming site revenues in important local programs and infrastructure, creating stronger communities," said MPP David Orazietti. "The OLG plays a vital role in the local Sault Ste. Marie economy and in providing well-paying jobs for our community and our government plans on ensuring OLG jobs remain in Sault Ste. Marie."

These payments are made under an equitable formula in the Municipality Contribution Agreement that determines the fee municipalities receive for hosting an OLG gaming facility and are based on an escalating scale of slot machine revenue that is consistent across all sites in Ontario.

Under the agreement, municipalities receive:
5.25% on the first $65 million of slot revenue
3.0% on the next $135 million of slot revenue
2.5% on the next $300 million of slot revenue
0.5% on slot revenue above $500 million
4.0% on table game revenue
At $2 billion annually, OLG provides the Ontario government with its largest source of non-tax revenue.
Modernization will enable OLG to provide additional revenue to the Province to help fund the operation of hospitals and other provincial priorities.
At the same time, it could help to create jobs across Ontario and trigger private sector investment.
In 2013-2014, the province allocated $115 million in gaming revenue to support charities through the Ontario Trillium Foundation.
Every year, the Government of Ontario allocates funding to the province's problem gambling program for research, treatment and prevention.
The amount for 2013-2014 was $41 million.

OLG is a provincial agency responsible for province-wide lottery games and gaming facilities.
Since 1975, OLG has provided nearly $38 billion to the Province and the people of Ontario.
OLG's annual payments to the Province have helped support health care; education, research, prevention and treatment of problem gambling; amateur sport through the Quest for Gold program; and local and provincial charities. modernolg.ca
Ontario Gaming helpline: 1-888-230-3505
****************************