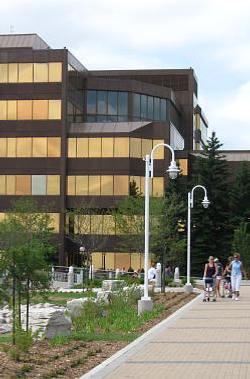 Incumbent Ward One City Councillors Steve Butland and Paul Christian have filed their nominations for re-election.
Sault Ste. Marie's next municipal election will be held Monday, October 27, 2014.
An email sent to the media by the two Councillors Wednesday stated: "(We have) decided individually to seek re-election and discussions led to the decision to file together."
Christian noted: "Over the past three years we have worked well together and despite having different opinions on certain city-wide issues, an open and healthy debate assisted us in our final decisions."
Butland added: "Consensus on ward issues is easily achieved and working together we believe serves our constituents well."
The email states the two Councillors "meet weekly to discuss ward and city issues."
Both Christian and Butland stated they enjoy their role as Ward One Councillors and hope to continue in their role.
Sault Ste. Marie Mayor Debbie Amaroso has already filed her nomination papers in her bid to be re-elected as Mayor, as has Ward Five City Councillor Frank Fata for re-election in his own ward.
Challenger David O'Brien has filed his nomination papers in Ward Four.