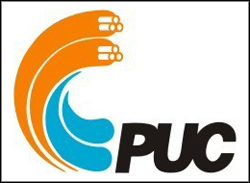 NEWS RELEASE
PUBLIC UTILITIES COMMISSION
*************************
This information is provided as a public service notification to consumers of municipal drinking water in Sault Ste. Marie that may affect consumers in the east end of the city.
The shutdown of the municipal well in the east end of the city was necessary for PUC crews to perform maintenance on the well.
The well was originally scheduled to return to service on Wednesday, March 26.
However, due to operational circumstances the restart procedure had to be postponed.
The well is now scheduled to return to service on Thursday, April 10, 2014 at 9 a.m.
Operational circumstances may impact the actual start time.
PUC is providing this notice in order to advise consumers that the startup of this well may result in discoloured water at the tap.
Anyone that does draw discoloured water should flush their cold water faucets only (preferably a laundry tub or bath tub without screens or filters) for up to 15 minutes to clear the lines.
Do not run the hot water, in order to avoid filling your hot water tank with discoloured water.
If the water does not clear up after at least 15 minutes of flushing, please call Customer Service at 705- 759-6522 Monday through Friday from 9 a.m. to 4:30 p.m., and 705-759-6555 at all other times.
*************************