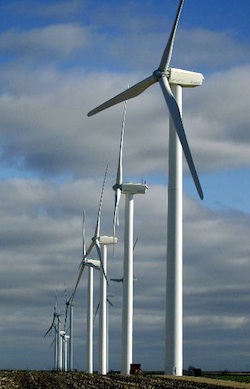 SooToday.com has received the following update to the Bow Lake Wind Project Environmental Review Tribunal Hearing from Save Our Algoma Region (SOAR) executive member Gillan Richards who asks that we inform readers about changes to the hearing schedule.
Richards says the hearing will resume this morning at 10 a.m. and that the tribunal is scheduled to hear testimony from Bryan Tripp, Chief Dean Sayers, David Charlton and Derek Goertz.
On Wednesday, March 19, hearings will begin at 9 a.m. and the tribunal is scheduled to hear Derek Goertz, Nikki Boucher, Scott Reynolds and Paul Kerlinger.
On Thursday, March 20, hearings are scheduled to begin at 9 a.m. and Paul Kerlinger, Dale Strickland and Geoff Blackman are expected to give testimony.
The hearings will continue at The Days Inn (formerly Travelodge) in the Northern Lights Ballroom at 332 Bay Street, Sault Ste. Marie, Ontario.
No hearings are scheduled for Friday, March 20 but they will recommence on Monday, March 24 and conclude on Tuesday, March 25, 2014.
Members of the public are encouraged to attend the Environmental Review Tribunal Hearing to determine the outcome of the approval of the Bow Lake wind project, Richards said.
As reported earlier by SooToday.com, this hearing began on March 4.