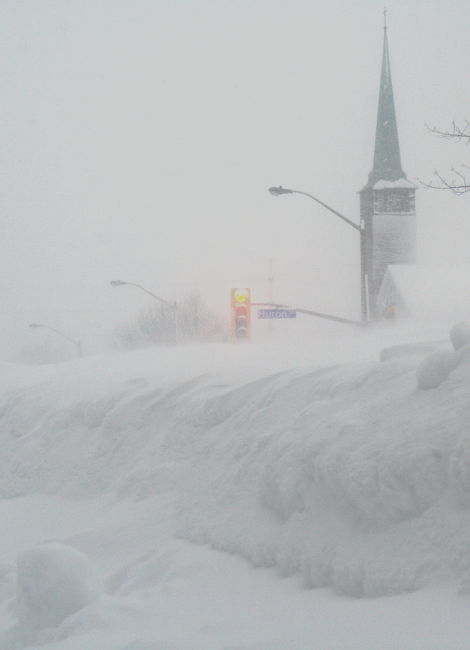 ENVIRONMENT CANADA
SPECIAL WEATHER STATEMENT
*************************
Special weather statement issued for: White River - Dubreuilville - Wawa - Pukaskwa Park - Agawa - Lake Superior Park - Searchmont - Montreal River Harbour - Batchawana Bay - Sault Ste. Marie - St. Joseph Island
Warning Statement
Local 10 to 15 cm centimetres of snow today north and east of Lake Superior with low visibilities in heavy and blowing snow.
An additional 2 to 5 centimetres of snow today over Northwestern Ontario with localized blowing snow developing.

Snow heavy at times is occurring from Sault Ste. Marie to Wawa to Terrace Bay.
Local amounts of 10 to 15 cm are possible this afternoon with low visibilities in local blowing snow.
The heavy snow is expected to weaken this evening as the winds shift to east or northeast.

Meanwhile, snow over Northwestern Ontario will continue today with an additional 2 to 5 cm likely.
However, gusty northerly winds up to 60 km/h are developing resulting in low visibilities in local blowing snow.

*************************