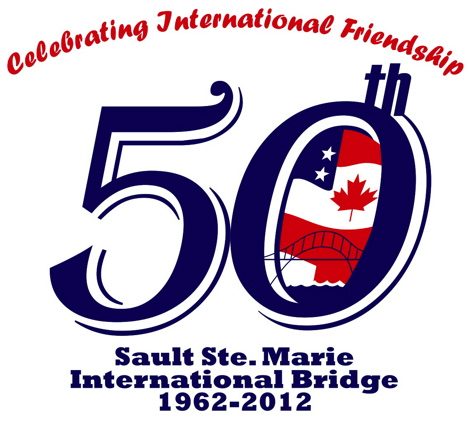 NEWS RELEASE
INTERNATIONAL BRIDGE ADMINISTRATION
*************************
The International Bridge Administration today announced that one-way traffic crossings of the International Bridge at Sault Ste. Marie totaled 169,542 for the month of December 2012.
This represents an increase of 3.1% as compared to December 2011.
Traffic statistics for the month are as follows:



The Sault Ste. Marie International Bridge Administration (IBA) reported 2012 bridge traffic totaled 2,070,449 vehicles.
Records indicate this is the highest number of crossings since 2001, when 2,296,426 vehicles crossed.
The peak year for bridge crossings was 1993, when 3,599,436 vehicles made the two mile-long trek.
There was a precipitous drop in traffic from 3,289,315 in 1997 to 1,849,382 in 2004.
Traffic since 2004 has stabilized at near 1.9 million crossings per year, interrupted by a 25-year low of 1,672,106 crossings in 2009; annual traffic since then has shown steady increases.
In 2012, 49.1 percent of bridge customers used the electronic debit "Prox" card to cross, and 46.2 percent used cash.
Total commuter "prox" card users for the year were 1,017,409.
The last year commuter "prox" card traffic exceeded 1 million crossings was in 2000.

Commercial trucks accounted for 4.7 percent of 2012 crossings.
Truck traffic peaked at 147,403 crossings in 1999, and has recently shown a relatively steady decline from 133,773 in 2004 to 96,545 in 2012.
The 2012 truck traffic total was very close to the 2011 total of 95,900 crossings.
The IBA is entering an unprecedented period of major preservation and rehabilitation projects needed to maintain the structural integrity of the bridge and address traffic operations and functionality issues at the 50-year-old toll plaza.
In the next 15 years the IBA expects to spend $50 million (USD) on bridge painting projects, concrete bridge deck rehabilitation, toll plaza renovation, and toll software upgrades.
The cost to build the bridge in 1962 was $20 million.
Toll collections are the sole source of funding for the operation, maintenance, and administration of the bridge.
There is no operational subsidy from any federal, state, or provincial source.
************************