EDITOR'S NOTE: This article has been updated to include comments from a spokesperson for Ontario's health minister.
THESSALON, Ont. — Sue Shaw begins every workday by turning on the lights at the town's Main Street public library, excited to spread the power of reading while fulfilling her duties as Thessalon's newest head librarian.
But lately, she can't help but worry about the lights going dark inside the local hospital's struggling emergency department. "It goes through your mind constantly," Shaw says.
The emergency ward's 12-hour closure on May 31 was the third time in just seven days that the friendly north shore town of 1,400 was left without emergency care due to a physician shortage — and more shutdowns appear inevitable throughout the summer.
As each new closure triggers a fresh round of headlines, Thessalon has suddenly become Exhibit A of the doctor shortage plaguing northern Ontario, so much so that this little community an hour east of Sault Ste. Marie has caught the attention of Queen's Park.
"The ER in Thessalon announced this morning that it would be closed again today due to staffing shortages," Marit Stiles, Ontario's NDP leader, told the provincial legislature on Monday. "This community has been without a primary care doctor for two years and now they're going to have to drive 40 minutes to an emergency room...To the Premier: What will he do today to make sure that this closure in Thessalon is the last ER closure Ontarians will see this summer?"
Many people around here are wondering the same thing.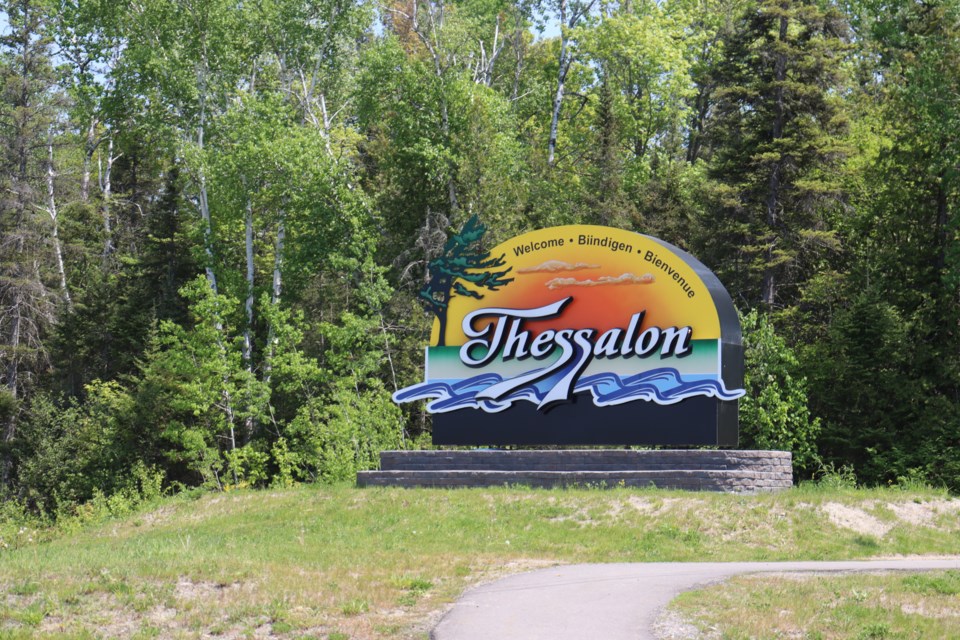 SooToday spent Wednesday in Thessalon during the community's latest emergency department closure, hoping to get an on-the-ground view of a very worrying situation. Not surprisingly, it is the talk of the town.
"Now you have to think about how far you are to the next closest hospital," Shaw says. "Blind River is closer, while the Sault has more services but longer wait times. You're torn between the two."
Married with four children and several grandchildren, Shaw's family, like many in the catchment area, are considered blue collar. One of her children is currently a summer student working as a carpenter, another is an electrician, and her husband is an auto mechanic in Thessalon.
While she understands her family is doing their best to follow every safety protocol in their day-to-day work, Shaw admits it's challenging to ignore the proverbial elephant in the room when her loved ones' line of work comes with potential dangers.
"There's a risk every day of injury when you're in the trades," she says. "I'll breathe easier when I know there's a doctor at our hospital."
Just several feet over from the head librarian's desk, the town's local coffee group is gathered. The concerned looks on their faces are apparent as the doctor shortage overshadows the conversation at their weekly gathering.
"We better not get sick," one man said.
"It's never been so bad as it is now," another woman added.
Just a couple minutes away, retired couple Leigh and Joan Dauphin are gardening in their front yard on Frances Street. They are particularly concerned about the dozens of residents living in the Algoma Manor, which connects to the Thessalon Hospital.
"Anyone who has family in the manor has got to be extremely worried," Leigh says. "If someone's having a heart attack and they have to take them to Blind River or the Sault, that 40 minutes to an hour could be the difference between life and death."
"Is this the beginning of the hospital starting to close and they're sort of weaning us off slowly?"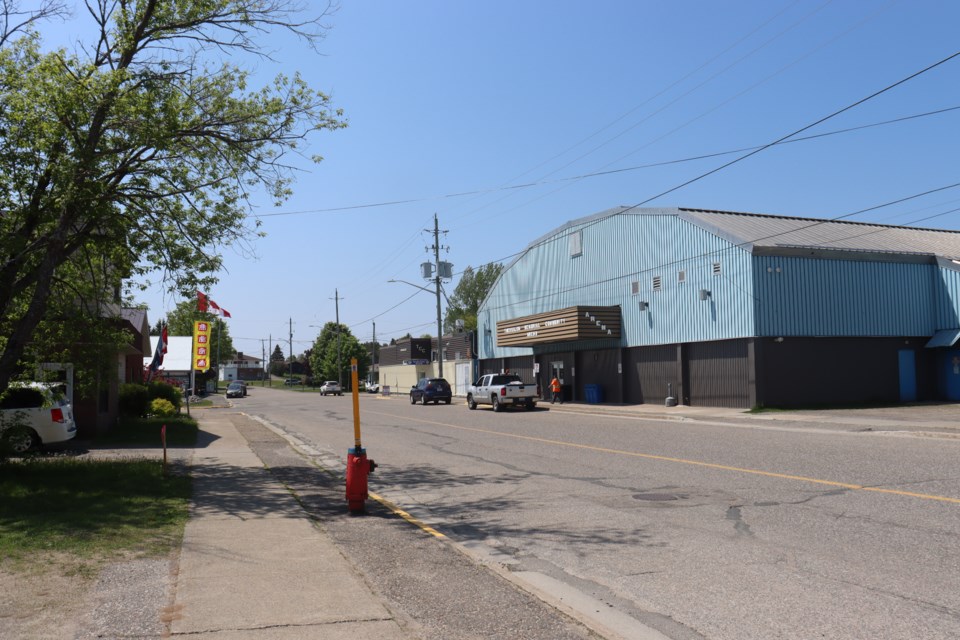 Having used the emergency ward several times in the past, the Dauphins say the increasingly prevalent number of shutdowns have become an unfortunate reality they've already grown accustomed to.
"I don't find it as scary anymore," Joan says. "I was petrified that there was no doctor and that it'd be closed and wondering what I would do if something happened because I've used it quite often. But now that it's been going on, I'm not as afraid, because the worst they can do is call an air ambulance, I'm sure."
Within an hour of collecting feedback, it became quickly apparent that opinions on the subject aren't limited to just those living in Thessalon.
Picking up their breakfast order at the Tim Hortons on the town's western side, Bruce Mines couple Conrad and Dianne Leach are incensed with the provincial government and feel the region's healthcare providers have been left behind repeatedly.
"We've been forgotten about, in every aspect of the situation," Conrad says. "I'm a diabetic, and I haven't seen a doctor in person in over three and a half years. Five different doctors prescribed drugs to me in one year."
"That's not really fair, because the doctor doesn't know the history of the person," Dianne echoes. "We all pay our taxes; we all pay our tax on fuel and everything, but it doesn't seem like we're getting anything back for it. We still pay our bills."
Living approximately halfway between Sault Ste. Marie and Blind River, the Bruce Mines residents explain their decision on which hospital they'd attend for emergency care now becomes tougher compared to those living closer to either community.
Rather than feeling sorry for themselves, their thoughts are with the healthcare workers who are facing burnout.
"I feel sorry for the nurses and doctors — it's sad," Dianne says. "Something has to change soon."
Meanwhile, lifetime Thessalon resident Harry Stewart and his spouse Chris Southin are gearing up for another summer of Rainbow Camp at Camp Wakonda in Echo Bay.
Providing a variety of activities and interactive programming for over 200 2SLGBTQIA+ youth spanning seven weeks, the co-founders say they rely on having the emergency department in Thessalon as a safety net in the event something happens to a camper.
"Any of the campers we've had to bring to emerg in the past have been well looked after there," Southin says. "It's the first time we've had this many closures in a row, so it's still relatively new."
Living just a two-minute walk away from the Thessalon Hospital, the couple says the issue stretches far beyond the borders of their town.
"The catchment area is quite huge," Stewart says. "The real issue isn't emerg, it's finding the doctors. There's supposed to be a minimum of four doctors, but there hasn't been for a very long time. It's going on in so many places. We're not special."
"I think it's a deterrent for people moving up here," Southin adds.
Back at the emergency department, SooToday caught up with Thessalon mayor Bill Rosenberg before he headed off to assist with the community's Meals on Wheels program for the afternoon.
He says it's been difficult to sleep at night knowing his town hasn't had consistent access to emergency care, but he does his best to find some positives in what's become a dire situation for the North Shore Health Network (NSHN).
"It comes down to money," he says. "They took some incentives away from the locums, and unfortunately, if you work for a third of the money, you'll probably look elsewhere."
"But there are positives that have come out of it," he continues. "We've got to thank all the providers that have come here and have kept us going for the last two years."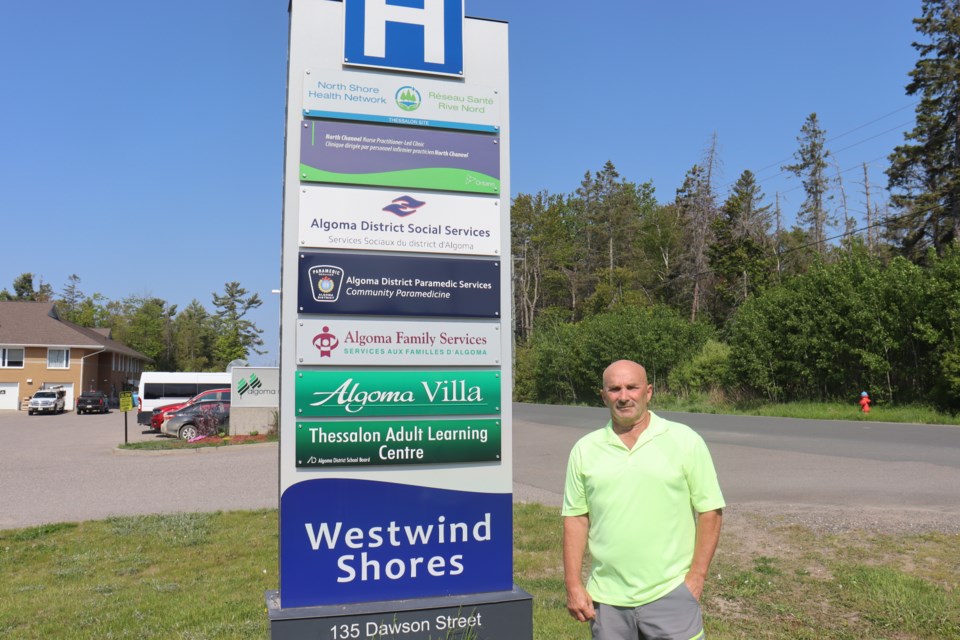 One of those lifelines presented itself on Wednesday afternoon, when the NSHN announced the emergency ward would reopen 12 hours earlier than expected: at 8 p.m. that day, rather than 8 a.m. Thursday morning. They somehow managed to find a doctor to cover the shift.
But then, just hours later, the NSHN announced that Blind River's emergency department would be forced to close for 24 hours, from 8 a.m. on June 2 to 8 a.m. on June 3. (In yet another twist, that cancellation was cancelled on Thursday when a last-minute provider emerged).
"Everyone wants to make it work, but it all comes down to the mighty dollar," Rosenberg says. "The government has to have some will to make it happen. Maybe they can use some of that money they put into private [healthcare]."
Because physicians will want to take holidays over the warm months, the mayor admits it's "going to be a long summer" and more closures will be expected, creating "extra burden on the other emergency departments in the area."
In a special meeting of council Wednesday night, the municipality of Huron Shores unanimously agreed to draft a letter to Ontario's minister of health to advocate for the region's emergency room closures and physician shortage.
Huron Shores deputy mayor Peter Falk says they're actively working with NSHN CEO Timothy Vine to assist with the situation and demand action from the provincial government.
The letter is anticipated to reiterate some of the frank comments Vine made during a guest appearance on the latest episode of Village Media's Inside the Village podcast, according to Falk.
"We wanted to get this letter out as soon as possible," he says. "I think we'll include it in our next council package, send it out to municipalities across the province, and try and endorse what we're saying. We want to make sure our voices are heard."
Falk notes a significant piece to the issue are the contracts that physicians are currently required to work under in Thessalon and the catchment area. He explains they've become an impediment rather than an attraction — even for his own daughter.
"The existing RNPGA [Rural and Northern Physician Group Agreement] contracts that our clinics work under are 40 years old, and they need a major overhaul," he says. "They're not attracting primary care physicians anymore."
"My daughter is graduating from med school and she's starting her residency. Her comment was that she'd be almost terrified to come up and practice in a community like Thessalon and have the keys of emerg handed over to her. It's daunting, especially for new physicians."
For now, residents along the north shore can sleep easier knowing Thessalon's emergency department is open. But future sleepless nights without that luxury are all but certain for the small town with big dreams.
In a statement, a spokesperson for the health minister said the government knows "the status quo isn't working."
"Our government knows emergency rooms have faced capacity pressures year after year," said Hannah Jensen.
She listed the government's efforts to bolster the health-care workforce, including making it easier for doctors and nurses from other provinces and countries to practice in Ontario.
"The Emergency Department Locum Program provides urgent locum coverage to designated hospitals facing significant challenges covering emergency department shifts," Jensen said. "Last year, through this program, nearly 1,500 emergency room closures were diverted. Our extern program, launched in 2020, offers employment opportunities in hospitals to nursing and medical school students to work as externs. This program has been very successful in bolstering hospital workforces in communities like Windsor, Branford and Barrie. We are also supporting rural and remote hospitals by further expanding the Emergency Department Peer-to-Peer Program providing physicians 24/7 access to on-demand, real-time support and coaching from highly experienced emergency physicians across Ontario via virtual channels, and we have extended the summer locum program to further support hospitals across the province."