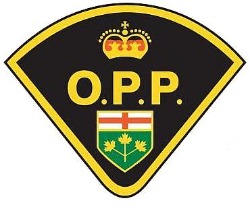 NEWS RELEASE
ONTARIO PROVINCIAL POLICE
************************
Dangerous truck drivers and unsafe trucks cost many lives every year, says OPP
ORILLIA - Last year (2013) the Ontario Provincial Police investigated more than 8,400 collisions that involved large commercial vehicles and sadly, 68 of those collisions resulted in someone dying.
In the previous year (2012), the OPP investigated almost 13,500 commercial vehicle collisions and the number of fatal crashes in this category reached a five-year high at 99.
On June 17, 2014 the Ontario Provincial Police (OPP) is teaming up with the Ministry of Transportation (MTO) for Operation Corridor, an annual initiative that raises awareness among commercial vehicle drivers about safe operation and maintenance of transport trucks and other large commercial vehicles.
"Large trucks do far more damage in collisions by virtue of their size and there is also a long list of things that can go wrong if a commercial vehicle's equipment is not in good condition and properly secured. There is no room for error and we expect all truck drivers to keep a perfect scorecard when it comes to how they operate their rig and inspect and maintain their equipment," says Deputy Commissioner Brad Blair, Provincial Commander of Traffic Safety and Operational Support.
According to Chief Superintendent Don Bell, Commander of the OPP Highway Safety Division, every year people are killed or injured because of tires or other equipment coming off transport trucks and colliding with vehicles in their path.
"Throughout 2013, the OPP pulled over more than 22,000 commercial vehicles across the province. Our officers ended up removing nearly 2,000 trucks from the road for being unsafe to drive and laying over 1,700 defective equipment-related charges," said Bell.
"Combine these offences with dangerous driving behaviours such as the more than 3,300 speeding charges we laid against commercial vehicle drivers last year and this has all the right ingredients for more tragedy on our roads," Bell added.
Through Operation Corridor, the OPP and its valued road safety partners can heighten awareness among commercial vehicle drivers about the importance of making no mistakes when sharing the road with others.
The initiative also allows officers to acknowledge the many drivers who do operate and maintain their commercial vehicles properly and contribute to safer roads for all.
Operation Corridor is an annual 24-hour highway safety initiative that focuses on high police visibility, enforcement and safety education aimed at commercial truck drivers who travel on Ontario's major highways.
************************