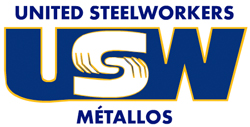 Tube mill employees have given their union the go-ahead to call a strike if necessary as they bargain for a new contract with Tenaris.
Members of USW Local 9548 voted 98-percent in favour Wednesday of granting their bargaining committee a strike mandate.
The company and union are 12 days into bargaining to replace a contract that expires on June 1.
David Richie, USW Local 9548 president, said he couldn't speculate on the prospect a strike will materialize.
He said bargaining is going "fairly well" but is in early stages.
"We haven't even started talking monetary yet," he said.