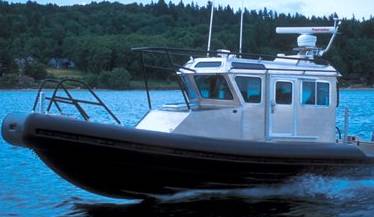 NEWS RELEASE
MILLAR MARINE TRAINING
*************************
Former Northern Ontario resident returns to instruct marine courses in Ontario
Mitch Miller left Dryden, Ontario to work with British Columbia Ferries in 2012 and returns to Ontario this year to instruct a series of marine courses around the province, including Sault Ste. Marie.
Miller says, "The courses are often not easily available in one's home community, particularly in Northern Ontario and being from that part of the province I understand that concern and am trying to fill a gap. I'll be in the Sault offering Marine Emergency Duties Training for crew members of non-pleasure vessels courses – known as MED A3 - Sunday May 18, 2014.
"I'm seeing more registrants from first response agencies such as Fire Services that have a marine component as well as other agencies."
In addition to Sault Ste. Marie, Miller Marine Training will offer instruction in Ottawa, Port Dover, Marathon, Musselwhite Mine and Thunder Bay.
Miller is a Transport Canada accredited instructor affiliated with Maritime Education Associates at the Western Maritime Institute, located on Vancouver Island near Ladysmith BC.
During the summer Miller works aboard BC Ferries vessels based out of Nanaimo. His marine background is rounded-out with 12 seasons aboard Great Lakes bulk freighters.
The course(s) being offered in this spring – depending on location - include:
Small Vessel Operator Proficiency (SVOP)
The four-day training program addresses the particular need for minimum training of operators of commercial vessels, other than tugs and fishing vessels, up to 5 gross tonnage engaged on a near coastal, class 2 or a sheltered waters voyage, and for fishing vessels up to 15 gross tonnage or 12 meters overall length engaged on a near coastal, class 2 (including an inland voyage on Lake Superior or Lake Huron) or a sheltered waters voyage.
Small Non-Pleasure Vessel Basic Safety (MED A3)
This one-day course Marine Emergency Duties Training provides basic safety training for crew members of non-pleasure vessels of not more than 150 gross tonnage operating not more than 25 nautical miles from shore.
Those interested in registering or getting more information should contact Miller Marine Training at: telephone 250-858-7754 Email: info@millermarinetraining.com website www.millermarinetraining.com
*************************