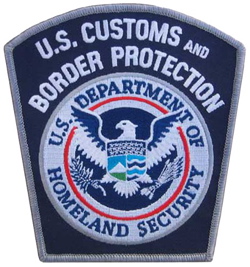 NEWS RELEASE
U.S. CUSTOMS AND BORDER PROTECTION
*************************
Detroit CBP seizes undeclared ammunition from trusted traveler
DETROIT - U.S. Customs and Border Protection, (CBP), Office of Field Operations (OFO), at the Ambassador Bridge in Detroit announces the seizure of 3,450 rounds of ammunition on September 11, 2013 from a traveler enrolled in CBP's NEXUS trusted traveler program.
The man, a 36-year-old citizen of Canada, entered through the NEXUS lane and told the CBP Officer that he had no items to declare.
The man was referred for a secondary inspection where during a search of his vehicle, several boxes of ammunition was found concealed underneath the front passenger seat floor mat.
A total of 3,450 rounds of .22 caliber ammunition were seized for failure to declare.
"The trusted traveler program allows low risk, frequent border travelers benefits not available to others", says David Beculheimer, acting port director. "There is zero tolerance for any violations and those who attempt to circumvent the rules will be removed from the program."
The man was questioned by investigators from Homeland Security Investigations (HSI) and released.
He was issued a civil penalty and removed from the NEXUS program.
The NEXUS program allows pre-screened travelers expedited processing by United States and Canadian officials at dedicated processing lanes at designated northern border ports of entry, at NEXUS kiosks at Canadian Preclearance airports, and at marine reporting locations.
CBP
U.S. Customs and Border Protection is the unified border agency within the Department of Homeland Security charged with the management, control and protection of our nation's borders at and between official ports of entry.
CBP is charged with keeping terrorists and terrorist weapons out of the country while enforcing hundreds of U.S. laws.
*************************