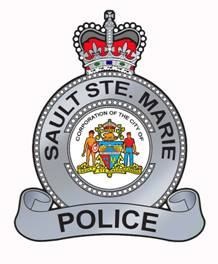 All city police officers will eventually be carrying Tasers.
That announcement was made at Thursday's Sault Ste. Marie Police Service Board meeting.
Bob Davies, Sault police chief, said until recently, only emergency services unit officers, sergeants and court services officers were allowed to carry and use Tasers.
The Ontario Ministry of Community Safety and Correctional Services announced in August 2013, however, that each municipal police service is now free to allow all their officers to be trained to use and be equipped with the devices at the discretion of each police chief and police service board.
Last year, Tasers were utilized six times by city police.
Five times the devices were pulled out by officers as a warning, and actually used in one other incident.
Bob Kates, deputy chief, said 33 Sault police officers are officially trained and allowed to use Tasers.
The Sault police service currently has 22 Tasers in its possession.
After Thursday's Board decision, all of the city's police officers will be trained and equipped with Tasers in a phased-in approach, as annual police budgets allow.
Kates told reporters following Thursday's meeting $30,000 of the 2014 police budget will be used towards purchase of another 20 Tasers, with another "seven or eight" officers being trained to use them.
Kates said $33,573 will pay for the purchase of the Tasers themselves, along with such items as the magazines, holsters, cartridges, loading kits and training costs.
Kates said the equipment will be ordered and available by the end of the summer and training of additional officers with the use of existing Tasers will begin as soon as possible.
Kates said he would like to see all officers trained and ready to use Tasers in 2015.
Davies said he expects to see this happen over the next two or three years as annual police budgets allow.
There will be initial training followed up with ongoing training.
Police officers in attendance at Thursday's meeting told the Board they were much more comfortable with the use of Tasers as opposed to the very rare use of firearms in stopping violent individuals in situations where a death or injury could happen.
Tasers are an important tool, officers agreed.
"Be assured these guys are professionals…we've got policies, we've got stringent training, and we're not taking this lightly," Davies said to Board members, though he acknowledged "this is a big move, a controversial move."