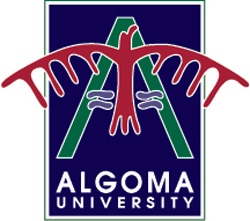 Algoma University needs more space.

"It's great to be growing, but the rapid expansion of our student population is creating space challenges for us," Algoma University President Dr. Richard Myers told SooToday.com. "Our classrooms are now fully booked, so we need to explore cost-effective ways to add to our teaching space."

Dr. Myers said there are a lot of options on the table in that search for space.

He told us one possibility is the Sault Ste. Marie PUC building situated at 765 Queen Street East, which would become available for sale once the PUC moves into its new offices on Second Line.

Dr. Myers said purchasing and renovating the Queen Street PUC structure for new classrooms and faculty offices "is one option we are considering. Algoma would like to have a stronger presence downtown and that particular building is nicely situated, a block from the Windsor Park, a block from the Library and the Art Gallery. It's an excellent location."

The Algoma University Board of Governors held its regular meeting Thursday, where increasing enrolment was discussed.

Algoma's goal was to have 1500 full-time students by 2015, but if the current enrolment trend keeps up, that goal will be reached by September 2013.

The Board was told Thursday that enrolment grew by 20.9 percent this fall, which Dr. Myers described as "phenomenal."

That growth, Dr. Myers told the Board, is made up of a 50-50 split between the main campus here in Sault Ste. Marie and Algoma's other campuses in St. Thomas, Brampton and Timmins.

The growth is due in large part to the number of international students coming to Algoma, with the institution hoping to have it's first Vietnamese students arrive in the near future, but Dr. Myers added a 10 percent rise in domestic enrolment at Algoma is "very good news."

Five percent of that domestic enrolment increase, Dr. Myers said, is at Algoma's main Sault Ste. Marie campus.

Board Chair Tim Lavoie said there is clearly more activity at the Queen Street campus with the increasing enrolment.

"The wheels are in motion," he told the Board.