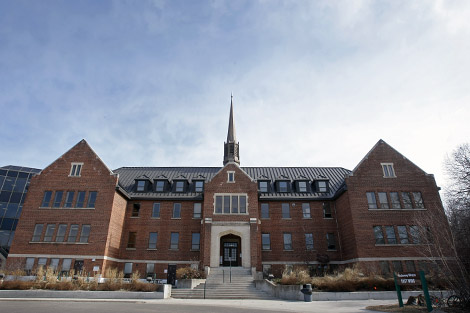 NEWS RELEASE
ALGOMA UNIVERSITY
*************************
In response to the release issued by the Algoma University Faculty Association yesterday, the Algoma University administration would like to confirm that we respect our bargaining units and the bargaining process, and that we always bargain in good faith.
The university has been bargaining with the part-time faculty group for over ten months and has made a very reasonable offer given today's economic climate.
After lengthy negotiations, the University feels that a stalemate has been reached and has requested the filing of a No Board Report with the Ministry of Labour.
However, the university is committed to the success of our students and aims to contribute to that success seamlessly.
Accordingly, the university has absolutely no interest in locking out its part-time faculty, and no plan to do so at this time.
As for the specific details referenced in yesterday's article, the university's position is that it does not bargain in the media, as per the agreement made at the onset of negotiations.
*************************