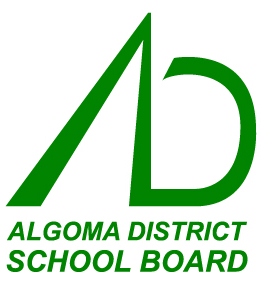 NEWS RELEASE
ALGOMA DISTRICT SCHOOL BOARD
***************************
As part of the Algoma District School Board's (ADSB's) commitment to safe, inclusive, caring and welcoming schools, the Board is embracing a Restorative Approach as a method for strengthening and restoring relationships while fostering a sense of social responsibility and shared accountability among all members of the school community.

Asima Vezina, superintendent of education shared that restorative practices provide schools with an inclusive approach to teaching and modelling problem solving and conflict resolution where the feelings, needs and views of all involved – victims, offenders and their communities of care – are considered.
At the core of restorative approach is the goal of building empathy, repairing harm and restoring relationships so all parties can move forward positively.

Carol Trudeau McEwen, the Board's Aboriginal lead special assignment teacher is supportive of this philosophy as it relates to the traditional teachings.
"As human beings, we all must support, care for and nurture one another even in times of conflict. Restorative practice comes back to our traditional circle teachings where we use the circle to support each other. We can teach our young people to mend conflict and move forward in a more positive direction. This approach is not punitive, it isn't focused on the punishment, it is focused on repairing the harm and helping those impacted heal."

As part of this initiative, Vezina shared that this week, the Algoma District School Board is welcoming Principal expert Steve Young from the York Regional District School Board (YRDSB) to share his expertise with principals from ADSB.
Mr. Young has supported and implemented restorative practices in several schools as a principal with exceptional outcomes and is now in the process of developing a Board implementation strategy for YRDSB.

"Having a principal come to speak with us about his perspectives and experiences with successful implementation is very valuable," said Sergio Iacoe, president of the local Algoma District Principals' Association.
"Steve has had a lot of experience and success working with whole-school approach to restorative practice and we are appreciative of him taking the time to share his lessons learned, implementation strategies and advice for continuing to go deeper with this work."

To date, ADSB has 17 certified Restorative Approach trainers.
All ADSB school and attendance counselors, vice-principals and principals have been trained as facilitators in the method.
A number of teaching staff have also been trained.
***************************