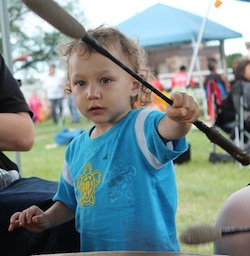 NEWS RELEASE
BATCHEWANA FIRST NATION OF OJIBWAYS
*************************
Batchewana First Nation Chief and Council invite everyone to celebrate National Aboriginal Day this Saturday (June 21, 2014) on Whitefish Island (Soo Locks).
National Aboriginal Day is a time for all Canadians to celebrate the Anishinabek culture and recognize the important contributions our Nations have made to Canada.
National Aboriginal Day is also an occasion to nourish the relationship between the First Nations of this country and the rest of Canadians.
This year's celebration, promises to have something to entertain every member of the family, the day will include the following activities:
7:30 a.m. Sunrise Ceremony
10 a.m. Political Discussion
11 a.m.-3 p.m. Traditional Workshops & Family Activities
1 p.m. Mini Powwow
4 p.m. Feast
7 p.m. Entertainment
Dusk Fireworks
Batchewana will be co-hosting a family dance with Rainbow Warriors, a local youth activist group, taking place from 7 p.m.- 11 p.m. (with a break to watch the fireworks).
The dance will be at the Mill Market building (35 Canal drive) and admission is $3 per person, $5 a family or two canned goods/perishable foods per person.
Participants are reminded to bring chairs and bug spray to the amazing fireworks show that will bring the celebration to a close.
This is a traditional event, absolutely no drugs or alcohol permitted!
Proudly sponsored by the Batchewana First Nation, and the Metis Nation of Ontario.
*************************