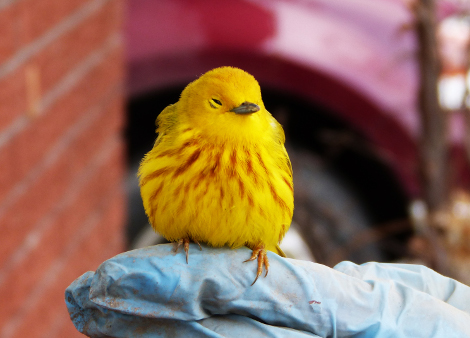 SooToday.com received the following message this morning from loyal reader David Breckenridge who wanted us to pass on a story of survival.
*************************
While doing yard work today, our neighbour alerted us to the fact that a small bird had bounced off of his living room window.
It appeared stunned, but nothing more.
My wife set it up on his window sill, and it wasn't too long after that it flew away.
I believe it's a male yellow warbler.
He is a beautiful creature, and we were happy that he survived his mishap.

David Breckenridge
*************************