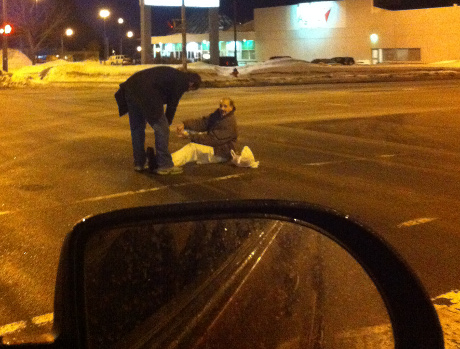 SooToday.com received the following letter from loyal reader Glyn Heatley, whose daughter and son in law had an interesting adventure on their way to the maternity ward.
*************************
Around 1:30 a.m. on Tuesday my daughter (Melissa Marsh) and son in law (Tim Marsh) were driving down Great Northern Road.
Melissa was in labour and they had to rush to get Aidan (their son) to her sister's house to watch him while they were in the hospital.
As they neared the intersection of Great Northern Road and McNabb, Tim saw someone sat in the road.
They thought that he might be sat in traffic to kill himself of something else, as it was a weird sight at any time of day, let alone in the early hours of the morning.
Tim pulled over and went to see what was up.
A guy was distressed as he had lost his prosthetic leg.
It had fallen off as he was crossing the road.
Tim helped the man attach it again, and he asked if they could give him a ride home as it was close by.
Tim responded "Well my wife is sort of about to give birth."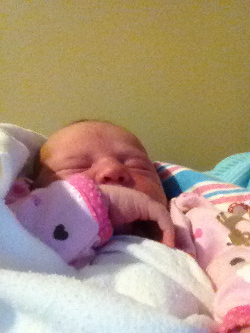 But as the guy lived close by, they ran him home first.
*cue chase music*
They dropped their son off with his Auntie Roseanne, got to Sault Area Hospital just before 2 a.m. and Melissa proceeded to deliver baby, Holly Marie Marsh, within 10-15 minutes of getting into hospital.
Melissa had been eight centimetres dilated and in full contractions as this was all going on during the car ride.
Some said "Roll down the window and offer to call 911 next time," but they chose not to.
Holly Marie Marsh, a baby born out of kindness.
*************************