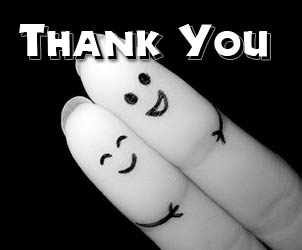 NEWS RELEASE
UNION GAS
*************************
Union Gas is helping the Sault Ste. Marie Housing Corporation to make its social housing more energy efficient through $139,382 in affordable housing rebates.
The funds are helping to offset the cost to assess and install higher-efficiency central boilers in four high-rise social housing buildings since 2012.
The new equipment is expected to lower the organization's costs by $631,000 over its useful life, and save enough natural gas to fuel more than 900 homes for an entire year.
The incentives are provided through the Union Gas EnerSmart program, which offers incentives to municipal, commercial and industrial customers to implement projects that will use natural gas more efficiently, reducing energy costs and emissions.
Gerald Laforest, Union Gas commercial/institutional markets account manager for the northeast district and Don Van Daele, Union Gas utility services manager for Sault Ste. Marie, presented the cheque to Rick Niro, city councillor and chair of the District of Sault Ste. Marie Social Services Administration Board and David Edgar, chair of the Sault Ste. Marie Housing Corporation, at City Hall today.
"Through our wide range of EnerSmart energy efficiency incentives we are helping our non-profit social housing service providers and municipal partners lower their energy use and manage costs as efficiently as possible," said Laforest.
"The investments the Sault Ste. Marie Housing Corporation has made to its upgrade its facilities will reduce energy consumption and lower operating costs every year."
"Reducing our energy use makes sense at every level," said Niro.
"With the support of Union Gas' conservation program, we've been able to make two of our facilities much more energy efficient, which helps us manage our costs better and contributes to Ontario's overall energy conservation goals."
Union Gas has been dedicated to energy conservation and reducing its environmental footprint for over 15 years.
Since it first began offering Demand Side Management programs in 1997, Union Gas has delivered over 6.3 billion cubic metres of natural gas savings, and reduced carbon dioxide emissions by the equivalent of removing 2.1 million cars from Ontario's roads for a year.
About Union Gas
Union Gas Limited is a major Canadian natural gas storage, transmission and distribution company based in Ontario with 100 years of experience and service to customers.
The distribution business serves about 1.4 million residential, commercial and industrial customers in more than 400 communities across northern, southwestern and eastern Ontario. Union Gas, named one of Canada's Top 100 Employers for 2014, is a Spectra Energy (NYSE: SE) company with assets of $5.8 billion and approximately 2,200 employees.
For more information, visit uniongas.com or find us on Twitter:twitter.com/uniongas, Facebook: facebook.com/uniongas and YouTube: youtube.com/user/uniongas.
*************************