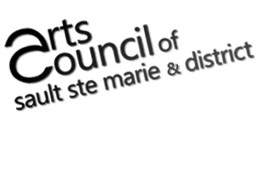 NEWS RELEASE
ARTS COUNCIL OF SAULT STE. MARIE & DISTRICT
*************************
The Arts Council of Sault Ste. Marie & District will be at the Spring Expo this weekend and we want to beat the current longest paper chain record!
Visit our booth, meet some artists and contribute to our chain.
Just pick your paper and attach to the links, no previous experience required.
From Guinness World Records: A paper chain measuring 87.44 km (54.33 miles) long was made by 60 people in 24 hours at Paul. D Camp Community College in Franklin, Virginia, USA on 4–5 June 2005.
The event was organized by Downtown Franklin Association with the City of Franklin, Virginia, USA.
The Chamber of Commerce Spring Expo runs this weekend at the John Rhodes Centre.
To learn more about Arts Council of Sault Ste. Marie and District, visit the Arts Council's website, www.ssmarts.org or contact the Arts Council at arts@ssmarts.org or 705-945-9756.
*************************