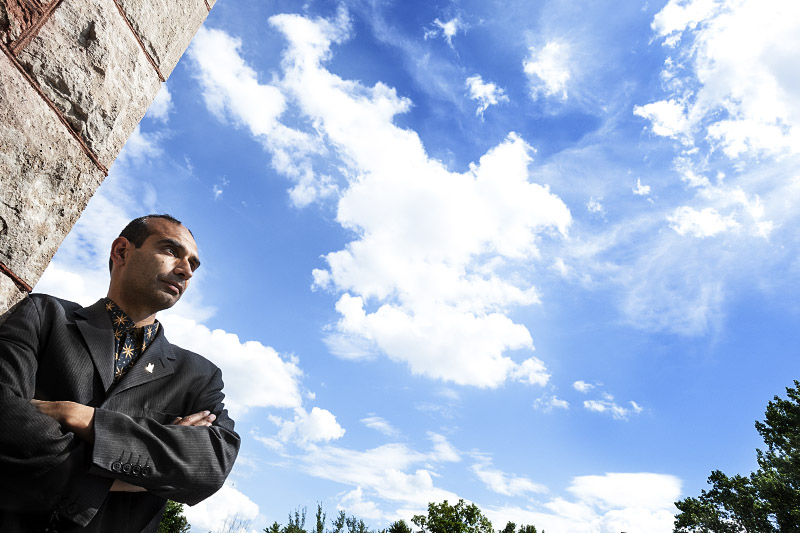 Would you consider Sault Ste. Marie to be a destination for making a personal spiritual journey?
HiMY SYeD is doing just that, travelling across Ontario to observe and report about the Muslim communities he finds from city to city.
HiMY SYeD originally devised his "30 Masjids" project to focus on the 100 Masjids (or Mosques) in the Greater Toronto Area, and in 2011 and 2012 he used public transit and his bicycle to visit as many as he could during Ramadan while blogging along the way.
This year he has expanded the area he covers to sites across the province of Ontario, visiting Sault Ste. Marie Thursday.
He has already visited cities such as London, Chatam and Windsor with plans to travel to Sudbury, Ottawa and Montreal Quebec by the end of Ramadan.
HiMY travels light, but carries a prayer rug to use when a Masjid is not readily available but has only had to use it once so far on this journey.
Although he is technically allowed to break fast during travel he has chosen not to, in accordance with his faith.
He hopes to seek out fellow Muslims in each community he visits to better understand how his faith is practiced across the province
The small communities SYed has travelled to have been an eye-opener for him.
In the Toronto area it can be assumed that most Masjids would be open for all prayer times but in smaller cities, like Sault Ste Marie, may only be be open once a day or certain days of the week.
He stresses the importance of having Masjids in smaller communities to attract professionals such as physicians and lawyers, and uses examples of communities that have embraced Muslims such as the world's most northern Masjid in Inuvik, Northwest Territories.
"If I was the Mayor of Sault Ste. Marie, I would be concerned about attracting the best and brightest, regardless of background," said SYed on his visit Thursday. "One way to do that is to ensure there are places of worship within a city's borders as that is one of the most important criteria for a practicing Muslim who is considering moving to a new community."
HiMY plans on travelling to Sudbury Friday to continue his journey and will write about his time in Sault Ste. Marie shortly on his
blog