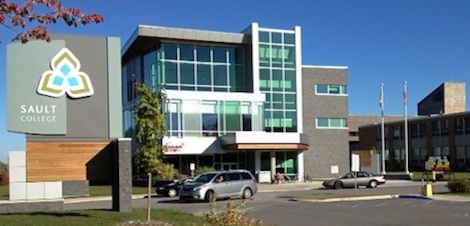 NEWS RELEASE
MPP DAVID ORAZIETTI
***********************
The province is supporting a new regional partnership between Sault College and Northern Ontario's five other community colleges that will help attract more students to Northern post-secondary institutions and support jobs and economic growth in the region by aligning skills training with the needs of employers, announced David Orazietti, MPP.
"Our government is investing $3 million to support a unique partnership between the North's six colleges that will help to boost enrollment and prepare young people for a wide variety of careers and position graduates for high quality, well-paying jobs," said Orazietti.
"This new partnership between Sault College and other Northern institutions will help to strengthen Sault Ste. Marie's economy by supporting the development of highly skilled workers and by helping local businesses grow their operations."
The new Study North program is a $3 million, three-year marketing and recruitment initiative that will partner Northern colleges with local industry and community organizations to identify labour shortages, skills needs and employment opportunities.
Participating colleges include Sault College in Sault Ste. Marie, Confederation College in Thunder Bay, Cambrian College and Boréal Colleges in Sudbury, Northern College in Timmins and Canadore College in North Bay.
"The Study North initiative is heavily focused on recruiting prospective students from southern Ontario, complementing existing recruitment efforts in the North, while being inclusive of Aboriginal and Francophone learners throughout Ontario," said Ron Common, President of Sault College.
"The goal of this innovative and ground-breaking initiative is to collaboratively increase enrolment at the six colleges. This is the first time that we have worked together to position northern Ontario as an attractive destination to learn, work and live. We are grateful to the Northern Ontario Heritage Fund Corporation for their support of this project."
Funding for this unique initiative is being provided through the Northern Ontario Heritage Fund Corporation (NOHFC). Since 2003, the NOHFC has invested over $87 million in 728 projects in Sault Ste. Marie, creating or sustaining more than 2,687 jobs.
***********************