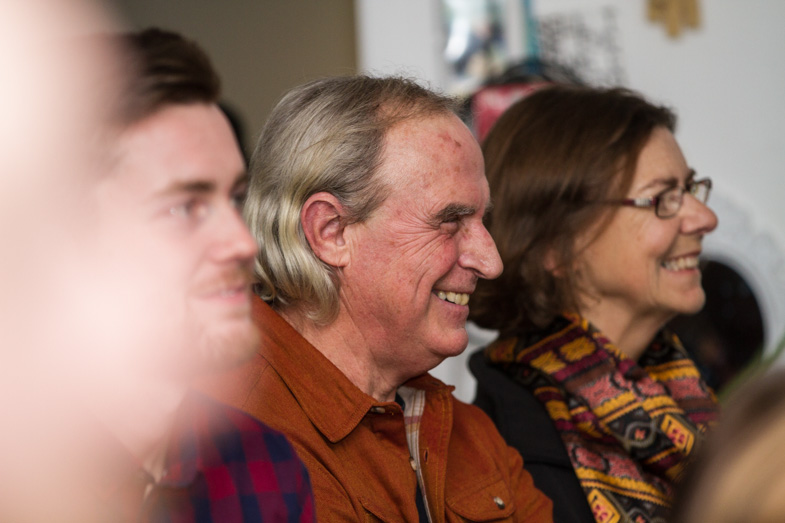 Last evening at 180 Projects Gallery at 180 Gore Street, artists and art enthusiasts celebrated the opening of the first-ever 360 Sault Media Arts Collective (SMAC) exhibit and short film festival.

The Algoma Region media arts exhibit, Shifters, is curated by Miranda Bouchard and includes work from Chris Shoust, Katy Huckson, Michael Burtch, Andrew Rutherdale and Milo Reinhardt, Drew Armstrong, Andrea Pinheiro, Michelle Loubert and Annie King.

Saturday night's opening reception included a festival of short films with screenings of work by Luke Grandmont, Sam Decter, Ian Pozzebon, Christ Shoust, Angeline Castilloux and Jason Lloyd.

360 SMAC is a non-profit working collective of regional media artists that work in a variety of mediums whose goal is to facilitate access to and creation of media arts, including installation, film, 3D imaging, projection, and sound.

Jason Lloyd, SMAC member and facilitator, told SooToday.com that events like these are vital to the local arts community as they encourage collaboration, raise awareness and foster interest in differing art mediums.

"As we were trying to get people interested and involved in SMAC, we had a hard time because people didn't know what media arts was or what or meant. So this event is our way of launching the collective to the public and hopefully get more people involved," said Andrea Pinheiro.

"Media is a really efficient way for artists to work," she explained. "They can easily send projects to others or post it to the internet rather than shipping a large piece of physical artwork. Especially for young artists who don't have a big budget, you can send work around the world."

Shifters is open for public viewing today, Sunday, January 18 and contributing artists will host a panel discussion at 2 p.m.

Following this, the exhibit will be open every Tuesday evening from 5 to 8 p.m. until February 15, and otherwise by appointment.

To book an appointment for viewing, please contact [email protected].

For more information about 360 SMAC, please click here.
Pictured: Artist Michael Burtch laughs after viewing Luke Grandmont's short film 'The Last Straw' during 360 SMAC Fest at 180 Projects Gallery on Saturday, January 17, 2015. Donna Hopper/SooToday