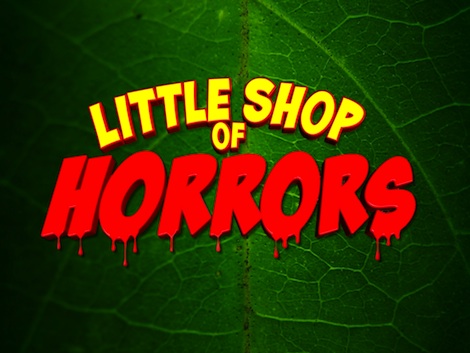 NEWS RELEASE

SOO THEATRE PROJECT

*************************
The 'stars have aligned' with this cast of Little Shop of Horrors

SAULT STE. MARIE, MI - What do you get when you cross a man-eating plant, a sadistic dentist and an amazing cast of local talent?

The zaniest and funniest show in town.

Little Shop of Horrors has been cast and rehearsals are under way for this off-beat musical comedy slated for July 10-13, 2014 at the Soo Theatre [in Sault Michigan].

Local theatre veterans Adam Graber and Lola Kennedy will lead the cast in the title roles of Seymour and Audrey, the two employers of the dilapidated 'skid row' flower shop.

Graber is currently pursuing a degree in theatre and dance at Western Michigan University in Kalamazoo.

No stranger to this stage, Graber has recently been seen as Perchik in Fiddler on the Roof, as well as being featured in numerous operas and musicals.

Graber received his training through STARS and the Rudyard Theatre Department.

Ms. Kennedy, too, is a local favourite who came up through the STARS program and performed for many years with The Fine Arts Academy.

A graduate of Lake Superior State University, Kennedy went on to further her training in New York City at the American Musical and Dramatic Academy.

Having starred in many STP productions, she has led the cast as the narrator in Joseph and the Amazing Technicolor Dreamcoat and Adelaide in Guys and Dolls.

Rudyard Drama Director, Jim Taylor, plays Mr. Mushnik, the owner of the flower shop.

Taylor is not only performing a lead in the summer musical, but is directing the June play Dial 'M' for Murder!

Graber and Taylor will be performing a tango together in a great scene where Mushnik asks Seymour to be his son.

Audrey's 'not so nice' boyfriend, (yes, that's an understatement) dentist, Orin Scrivello, will be played by Chicago resident Carl Morrison.

Morrison trained in theatre at Hope College and in Vancouver, Canada.
Born and raised in Pickford, MI, we welcome this seasoned actor to the cast!

Our soul sisters, the Ronnettes, complete this stellar line-up.

Played by Breanne Johnson of Cedarville, and Lindsey McCullough and Ashley Baker of Sault Ste. Marie, these ladies function like the narrators of the story, while often being pulled into the action by the other actors.

These ladies sing in three part harmonies and, 'wow'! - it's stupendous.

Following in their footsteps are the three up-and-coming Ronnettes, played by Hollyann Beck, Gabbie Pepin and Madilyn Schweikert.

Audrey II, the other 'star' the show, will be played by Jesse Brown of Newberry as the voice of the plant and Seth Witucki of Sault Ste. Marie as the plant operator.

Rounding out this talented cast in the ensemble are Eric Donarski, Sara Waucaush, Miigizheekwe Memegos, Ashley Kasper, Beth Yeack, Lindsay Maynard, Alison Innerebner, Levi Furr, Andrew Yeack, Avery Benoit, Laura Innerebner, and Julie Innerebner.

So, save the date and prepare to thrill and chill with this talented cast as they present to you Little Shop of Horrors on July 10-13, 2014.

*************************