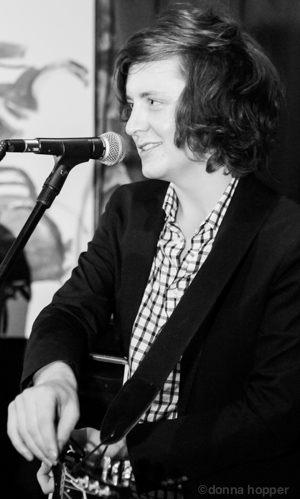 NEWS RELEASE
EARS AND EYES
*************************
Sault Ste. Marie indie folk-rock artist, Kalle Mattson, will take the stage on Saturday, September 6 for an intimate concert at Cafe Natura to mark the beginning of a cross-Canadian fall tour.
Although the band will join him later for his dates with CBC's The Vinyl Cafe and Toronto's The Wooden Sky, this performance will see Kalle Mattson backed by only his horn player and lead guitar player.
"It's different in a good way… more musical maybe," says JF Beauchamp, Mattson's trumpet and flugelhorn player.
Kalle Mattson will be touring in support of his latest release Someday, The Moon Will Be Gold, the critically acclaimed record that has brought him to venues across Canada twice and Europe three times.
Tickets for the concert are priced at $10 a piece and can be picked up ahead of time at Cafe Natura (75 Elgin Street, downtown Sault Ste. Marie).
Doors open at 9 p.m., show time at 10 p.m.
Cafe Natura has been the breeding ground for youth-driven arts collective, Ears and Eyes, and it's founding director Jackson Reed.
He has organized over forty-five concerts at the location since 2013, and with the help of owners Kelly Burton and Todd Carricato, has developed a rehearsal space for young musicians in the basement of the split buildings.
This will be Reed's last concert managed at Cafe Natura before he joins his older brother (Old Cabin) on tour across Canada this fall.
If you are interested in supporting the continuation of Ears and Eyes' all ages concert series, please inquire here.
For more information on Ears and Eyes, click here.
*************************