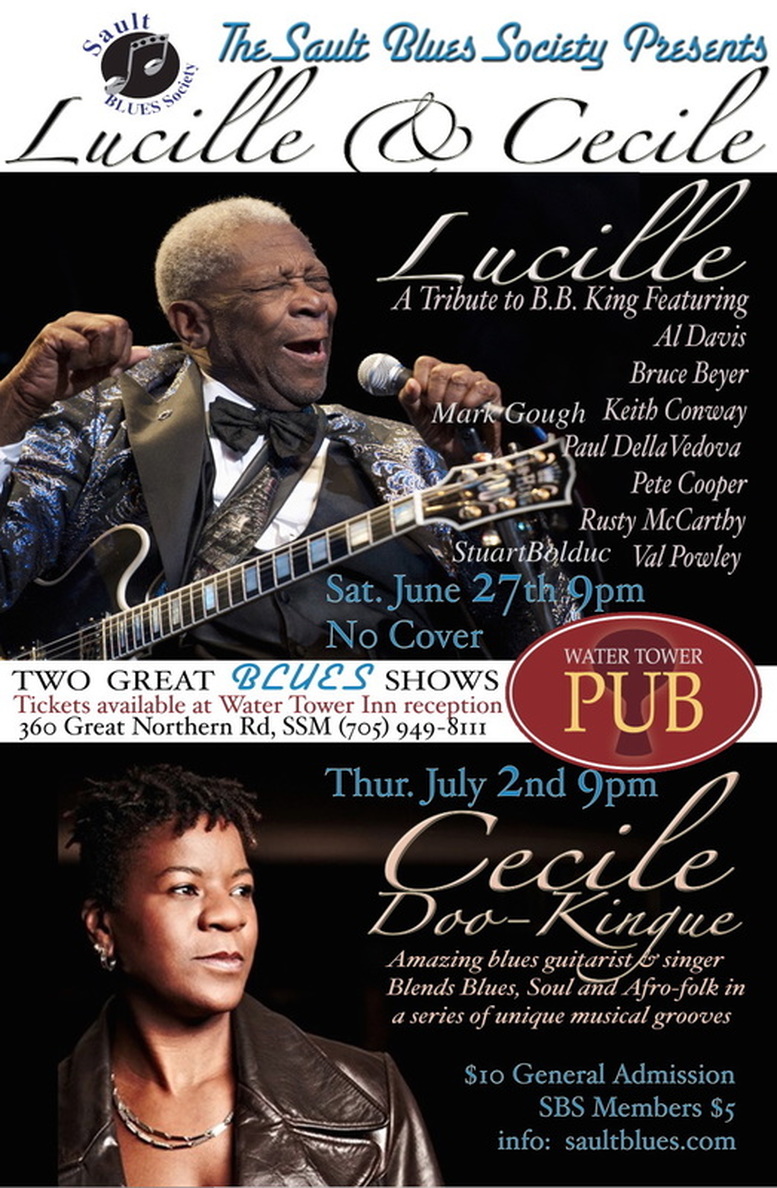 He may not have a musical bone in his body, but what Johnnie Tibbles does have is a deep appreciation for live music, especially the blues.
"I played the upright bass for five years in high school, but that was just to get an easy credit," Tibbles joked. "Since then, I've not taken part in music aside from tapping my fingers on the table and tapping my feet. But I really enjoy music, especially the blues, and I've seen lots of the big names such as Steve Strongman, Buddy Guy, BB King, ZZ Top, George Thorogood, Johnny Winter, and the list goes on. I really enjoy blues. I just feel it."

The new president of the Sault Blues Society sees changes on the horizon for the not-for-profit organization, some of which have already been set in motion.

He was pleased to tell SooToday that the board of directors has increased from seven to 11 volunteer executives, including five previous members and six new.

"We've now got a really good mix of experience and new energy on the board," Tibbles said.

Other plans include creating an in-school blues education program and the creation of a new Sault Ste. Marie Blues Festival.

Funding for Sault Blues Society marketing and events comes from yearly memberships and event ticket sales.

Current memberships, valid until the end of 2016, are available for $25 each.

Members enjoy a variety of perks such as discounted event tickets, prize draws, and advanced notice of upcoming shows.

"We're a not-for-profit organization, so we're not interested in collecting money. The funds are used on future events, gradually working towards bigger acts," Tibbles explained. "Even the biggest blues festivals had to start somewhere small."

As the society works towards these goals, it will continue to present and participate in regular events, including the weekly blues nights hosted by Rusty McCarthy Wednesday evenings at the Water Tower Pub.

And this Saturday, June 27, the Sault Blues Society is please to present a tribute to BB King at the Water Tower Pub at 9 p.m.

This free all-local showcase features Al Davis (event emcee), Bruce Beyer, Keith Conway, Mark Gough, Paul DellaVedova, Pete Cooper, Rusty McCarthy, Stuart Bolduc, and Val Powley.

"After his death in May, we thought it would be nice to pay tribute and at the same time create some local exposure of and interest in the Blues Society and blues music," Tibbles said about the event.

On Thursday, July 2 at 9 p.m., the Sault Blues Society will host Montreal blues artist Cecile Doo-Kingue at the Water Tower Pub.

Admission for this show is $10 for the general public, and $5 for Blues Society members.

For more information about these events and other Sault Blues Society initiatives, please click here.