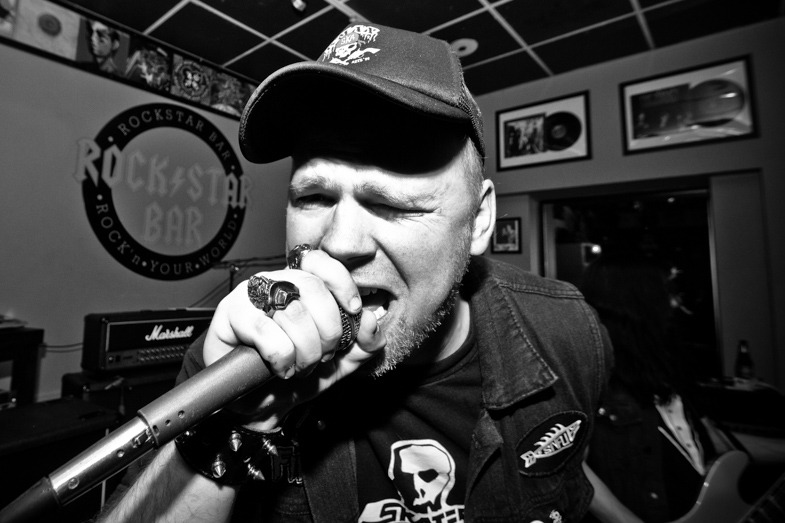 It was loud and slightly rowdy at the Rockstar Bar last night, and Jack Spades wouldn't have it any other way.

Johnny Pints (vocals), TS Spades (guitar, vocals), Jesse Cook (guitar), Justin Lam (bass), and Johnny Belanger (drums) celebrated the release of the band's debut release, The First EP, with a gathering of local hardcore punk and metal fans.

Special guests for the evening included Project 421 and The Elements.

The five-song EP includes four original Jack Spades tracks and a cover of The Ripcordz' X.

The First was recorded in Sault Ste. Marie with album production provided by Jamie Vincent (drummer for the Sault sludge metal band AlgomA) and Mark Rand (a former Saultite and current bass player for Cross Dog).

Pints told SooToday.com that the first issue of the EP was an extremely limited run - only 40 copies were made available - but fans can keep an eye out for a second issue to be announced soon.

Be sure to follow Jack Spades at ReverbNation and Facebook for upcoming performances.

Doubling as a Northern Ontario concert promoter, interested parties are encouraged to follow Johnny Pints Presents… on Facebook for a number of upcoming Sault shows that include Anciients and Havok on June 24, and Random Killing on September 13.