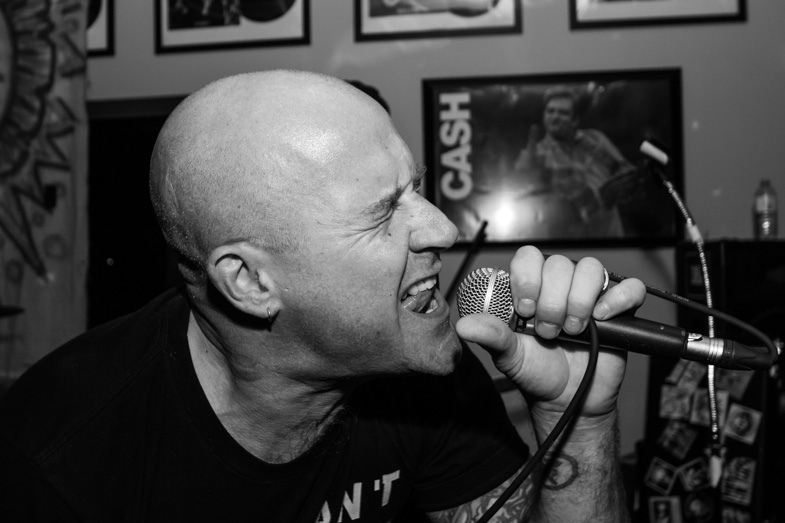 After some much-needed catching up and conversation with Drew 'Drool' Kiteley prior to his performance, he and SooToday.com determined it had been 17 years since Random Killing last played Sault Ste. Marie.

That's far too long.

Thankfully, Johnny Pints Presents rectified that situation Saturday evening with A Hardcore Homecoming, a punk showcase that included sets from The Elements, Gatgas (with former Saultites Bob Bromley and Garry Ingram), Destroilet, and Jack Spades.

The house was packed from the get-go, the pit was active throughout, and word has it that bar sales for the night nearly broke a venue record.

The crowd included local hardcore punks that haven't been spotted in public in years, and new fans that were likely in diapers when Random Killing performed here last.

Patiently waiting through the first four sets for his son's return to the Sault stage was 70-year-old Bill Kiteley, to whom Drew issued an apology as Random Killing closed the night with a fan favourite.

"This is the only song I regret writing," said Drew before the band broke into Undertaker. "Sorry, Dad."

"I was young and pissed off," he told us following the show. "It was written out of anger. It is what it is."

Random Killing's set also included Patios and Beer, Kicked in the Nuts, Thoughts of Aggression, Big Rock Star, Take Our Flag and a tribute the Dayglo Abortions.

Before heading off to the inevitable after party, Drew promised it wouldn't be another 17-year wait for Random Killing's return.

Please don't let us down, Drool.

Until then, Johnny Pints Presents has an upcoming schedule of satisfying shows, including K-Man and the 45s with The Danger Cats at the Rockstar Bar on Thursday, September 18, a Rad Zone anniversary celebration at the Algonquin Pub featuring the Ripcordz on Saturday, October 11, and GOB with Seaway and local support on Wednesday, October 29.

Search 'Johnny Pints Presents' on Facebook for full event details.