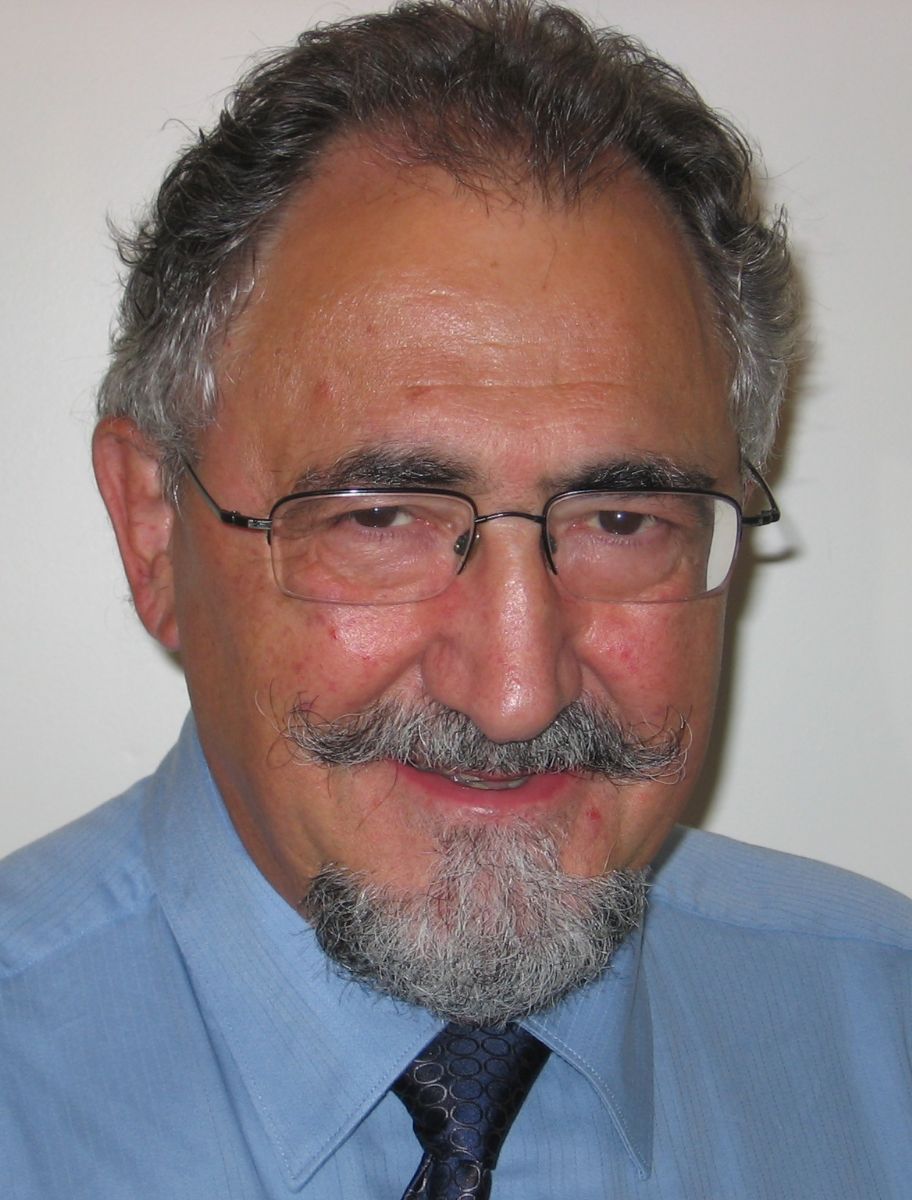 Last column we took a look at the famous grapes from France, grapes that are now known and grown everywhere; aside from Germany's Riesling, it is France's grapes that dominate the world of wine.
Italy, however, is home to some excellent grapes as well, and though they never show up elsewhere as prominently as their French counterparts, they are worth knowing – and drinking.
While there are dozens of grapes particular to Italy, from Arneis, a rare northern white, to Zibbibo, a white grown in Sicily but known elsewhere as Muscat of Alexandria, we will focus on the most prominent.
As in France, Italian wines do not usually carry the names of the grapes themselves, though there are exceptions – one such is Primitivo, grown in Puglia, the heel of the Italian boot, and a very close relative of California's Zinfandel.
Stylistically, Primitivo wines are typically less fruity than Zins; simply put, they show their Italian heritage, often hearty with an underlying acidic seam.
Probably the most prominent Italian grape is Sangiovese, ("san-joe vay-zay"), or 'Jove's Blood', which is the essential grape used in central Italy, most notably Tuscany.
Sangiovese is the mainstay for Chianti, Brunello de Montalcino, Vino Nobile di Montepulciano,, Morellino di Scansano and many other Italian reds.
Brunello, from the area around Siena in Tuscany, is one of the world's great red wines, rich and brooding and very capable of aging, while Chianti in the region south of Florence, can be simple or magnificent.
Sangiovese often has cherry, perhaps strawberry nuances, at times earthy or tarry notes, and good acidic grip.
A very reliable example is Antinori's Pèppoli Chianti Classico, $17.95 until August 17, $19.95, thereafter, which is 90% Sangiovese with 10% Merlot and Syrah – it will show those good cherry fruit flavours with some herbal and vanilla spice notes along with silky tannins.
For only $13.95, dependable producer Rocca delle Macie presents "Campo Maccione' Morellino di Scansano, from Tuscany's Maremma coastal region, a 90% Sangiovese blend supplemented with Merlot and Cabernet Sauvignon - it will be fruit-forward with typical violet notes on the nose, soft fruit and light tannins.
The dominant red grape of the north, specifically Piedmont, is Nebbiolo, though the wines are usually named after the various production zones such as Ghemme, Gattinara, Barbaresco, and most importantly, Barolo.
While Chianti and other Sangiovese wines often have other grapes blended in, that is not the case with Barolo, which will be pure Nebbiolo.
There has been tension between the traditional and modern styles, with the modern version intentionally more approachable and drinkable younger, while the older is made for the long haul, sometimes lasting 30 or 40 years.
With Barolo, Nebbiolo often has a russet, brick-like edge to its deep, dark red colour, and on the nose you'll often find tar and violets – it can be quite tannic, and with the older style, it undoubtedly improved with aeration; in fact, I remember reading that it can be better on the second or third day after a bottle is opened- not something you want to try with most wines.
There is an excellent Barolo on the August 16th release… but you won't see it here unless you order it in by this Tuesday: Patrizi Barolo 2008 received 5 stars at the Decanter World Wine Awards and, at $28.95, it is a bargain for a Barolo.
Decanter described it thus: "Cherry and aniseed aromas, fleshy but developed palate with a briny mineral note, and dark spices".
Other important red grapes in the area are Dolcetto, a lively, lighter red usually made in stainless steel for early drinking, and Barbera, which again is bright and acidic, though versions will be oak aged, too.
Here in Ontario, one of the most popular Italian wine types is the Veneto's Valpolicella, including the great Amarone and the currently fashionable Ripasso style.
Corvina, with its bitter almond and sour cherry signature and high acidity, is the principal grape used, with Rondinella and its more neutral character stretching out the blend and Molinara adding acidity.
Valpolicella Classico wines tend to show red berry fruit and good acidity, and are ideal with pastas and pizzas, while the Amarone, made by first drying the grapes for several months to intensify the flavours, are among the world's top red wines – a classico might sell for $12 or $13, while an Amarone would likely start at the $35 range and move up considerably from there.
Allegrini is an historic producer in the Veneto, and its Valpolicella Classico 2012, $16.95 on the August 16 release, will be a textbook example of a good Valpolicella.
Also on the 16th, you'll find Villa Annaberta Amarone Della Valpolicella 2010, $39.95, a 5-star winner from Ontario writer rod Phillips, who praised its " depth and concentration… broad complexity…impressive balance and remarkable freshness."
Ripasso has become the "go-to" style, I believe, for Ontario drinkers, as winemakers enrich newly-made Valpolicella by "passing" it over the dried skins from the Amarone – and perhaps the lees in the barrel - to undergo a secondary fermentation, heightening the flavours and intensity significantly.
There are many good examples in our stores, and on the 16th you'll find Zeni Marogne Ripasso Valpolicella Superiore 2011, $17.95 – with Zeni, the practice is to dry some of the grapes before fermentation, and then afterwards unpressed amarone skins are added for the second fermentation.
Dark ripe fruit and spice, good depth and length, and a smooth texture characterize this wine.
In Italy's south there are several different varietals, with Nero d'Avola out of Sicily especially growing in popularity; it is well suited to the region with its ability to thrive in warm, arid conditions.
There's an organic version on the regular list, Giorgio & Gianni's Angel, $10.95, with a vanilla and plum nose, good black fruit intensity, and some licorice on the finish.
La Ferla Nero d'Avola 2011, $16.95, also out on the 16th, is described by Decanter as being "creamy and cheerful on the palate with soft tannins and excellent complexity."
Other grapes and wines worth knowing are Aglianico in Campania and Basilicata, Negroamaro in Pugila, and Gaglioppo in Calabria: in the south, many of the wines do use the grape names, though with Gaglioppo, the wine is usually labelled "Cirò"
Two of the most popular Italian whites are Vintages essentials – Santa Margherita Pinot Grigio and Anselmi San Vincenzo.
Pinot Grigio is the Italian version of pinot Gris, and generally is dry and crisp, whereas the Pinot Gris style, especially from Alsace, can be round and rich, but less refreshing.
Santa Margherita, $17.95, has a good mouth-feel with pear and melon notes which are followed up with citrus on the finish – some can be thin and acidic, but not this one.
Anselmi's San Vincenzo is made from Garganega, the principal grape for Soave , the main white wine in the Veneto, but Roberto Anselmi won't use that name, wishing instead to create his own wines of high quality – he finds the regional rules too bureaucratic.
Whatever the case, his wine is excellent, carrying citrus and savoury elements in a fresh and rich style.
In Italy's south, there are several really good white grapes, particularly in Campania – Falanghina, Greco and Fiano all stand out – when we see them, they can be pricey, in the $20 range.
About Greco di Tufo, Wine-Searcher states, "The refreshing, crisp white wines are known for their aromatic notes of lemons, pears and toasted almonds and a lingering mineral finish. The wines are generally at their best within three years of bottling."
Fiano di Avellino tends to be a bit richer and more complex than the Greco di Tufo, but both are delicious, with Mastroberardino and Terradora two of the best producers.
On August 16, Sicily's Miopasso Fiano 2012, $14.95, will be a good buy, showing nectarine and pear, a whisper of honey, and good minerality and crispness.
As with reds, there are all sorts of other notable Italian whites, including Vernaccia in Tuscany, Trebbiano and Grechetto in Unbria (Orvieto is the wine) and Moscato with its sweeter wines in various regions.
There's lots to know and enjoy, so just try them out.

August 16 Vintages Release
In addition to wines mentioned above, there are certainly others worthy of your attention.
First Press Chardonnay 2011, $19.95, from Napa earned a very good score from Britain's Jancis Robinson who described it as "beautifully balanced and complex" with impressions of "butterscotch and smoke" and "flavours of apricots."
Two Côtes du Rhone reds, Domaine Le Grand Retour Plan de Dieu 2011 and Domaine Autrand 2012 are great value Grenache/Syrah blends at $13.95 each.
The Autrand is a double gold showing some herb and spice and should be juicy and balanced, while the Grand Retour also scores well and is ripe and ready to drink with dark berry fruit.

For Rioja fans, López de Haro Crianza 2008, $15.95, received a 91 from erobertparker.com and was praised as a "superb classical Crianza" for its "mellow bouquet of dried herbs, terra cotta tiles and dusky black fruit" and its "tart berry fruit, laced with tobacco and dried herbs on the dry crisp finish."