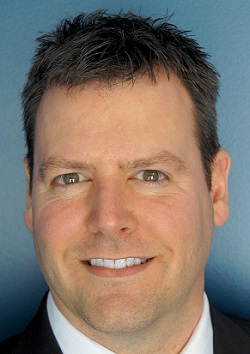 It finally looks like spring has arrived, and along with warmer weather and melting snow, Sault Ste. Marie's startup scene is also blossoming.
Every event StartUP Sault hosts or attends we have had the opportunity to meet new up and coming entrepreneurs…which is both exciting and reassuring.
At StartUP Book Club we met a new entrepreneur who recently moved to Sault Ste. Marie.
Janelle Tang is the lead artist and proprietor (licensee) of a fun new business in town.
Although only a month old, many of you have probably already heard of, or experienced PaintNite! PaintNite is just what it sounds like, an evening of painting lessons – except mix in drinks and your favorite pals and it turns into a super fun date night or girl's night out!
Tang became a licensee for PaintNite after experiencing it in Edmonton.
It has received a warm reception locally and proved very popular already.
Offered twice weekly, 9 of the next 14 events are completely sold out!
When asked about her motivation to attend Startup Book Club, Tang explained that she was a new entrepreneur, and one of those people that have a million ideas.
Being new to town, she was hoping to connect with other entrepreneurs to learn from and share ideas.
Visit www.PaintNite.com to see a list of all upcoming events and their locations or find them atwww.facebook.com/PaintNiteSSM.
Last week StartUP Sault participated in the Sault College YES Project Entrepreneurship Fair and met many young entrepreneurs and students interested in starting their own business someday.
The Youth Entrepreneurship Skills (YES) Project provided seven training sessions from Wawa to Manitoulin Island between September 2014 and February 2015. Participants took part in three week training sessions in order to build the skills, experiences, and knowledge necessary to develop viable, effective business plans which they could use to gain funding and implement their small business ventures.
The Project engaged nearly seventy aspiring entrepreneurs across Northern Ontario and approved nine $3,000 micro-grants as seed money for these new small business ventures to get up and running.
Youth Entrepreneurship Skills (YES) Project Graduating Businesses:
Swampwood Unlimited - Graphic design and branding for new, creative businesses using a collaborative approach. Also provides branded skateboards and apparel for Northern Ontario's youth.
G's Aboriginal Cuisine - Serves healthy and fresh traditional Aboriginal cuisine at as many as 22 Pow Wows each summer, travelling to each event with his mobile food service vehicle.
KB Technical Support - High quality technical support for private and business clients in Blind River, including repair and product services.
Above the Pines - Provides aerial photography and video services for a diverse range of clients based out of the Wawa area.
Forward Thought Branding - Graphic design and branding services for small business clients in SaultSte. Marie, with a focus on building online brand recognition and business culture.
North Origin Games - North Origin Games produces educational and fun mobile apps and games servicing an international market of gamers and students. http://www.northorigingames.ca
Creative Designs by Chelsea - Produces bespoke, hand-crafted cards for all occasions.
Chic and Swell - Hair Salon in Wawa, Ontario, offering up to date and classic styles for all ages.
CAUZ Sunglasses – Sell high quality, stylish sunglasses in a number of styles for consumers in Northern Ontario. They have incorporated social enterprise by committing 10% of each purchase to one of four recognized charitable organizations. http://cauzsunglasses.com/
There are many great programs and initiatives for entrepreneurs in Sault Ste. Marie and StartUP Sault will continue its mission to partner, promote and connect entrepreneurs and opportunities as we work to build a thriving startup community!
About StartUP Sault:
StartUP Sault connects new entrepreneurs with the small business resources available in the community, and provides the support of existing entrepreneurs who are building successful companies.
Our community enterprise partners include the Sault Ste. Marie Innovation Centre (SSMIC), SaultSte. Marie Economic Development Corporation (SSMEDC), Community Development Corporation ofSault Ste. Marie & Area (CDC), Sault Ste. Marie Chamber of Commerce and Sault College.
For more information about StartUP Sault, visit www.startupsault.ca. Follow us on Facebook (www.facebook.com/startupsault) or Twitter (www.twitter.com/startupsault) to keep up to date on StartUPSault events, startup tips and other useful information.
*************************
About the Author: Nevin Buconjic is an entrepreneur, author, consultant and Strategic Business Advisor with the Ontario government. Nevin is the founder and community lead for StartUP Sault. Find him atwww.nevinbuconjic.com