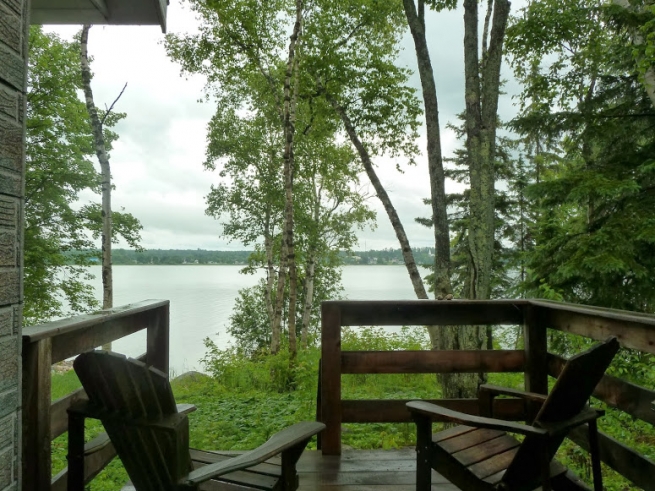 Winter is over. It's time to put away your sweaters and boots, pull out your flip flops and sun tan lotion.
Break out of the winter blues and kick-off cottage season in Algoma Country.
Spring in our area is a great time to travel to see nature in bloom, plus you're beating a lot of the summer-time traffic.
Whether you want to sit back and relax, explore the awakening wilderness, roast marshmallows in front of an early season campfire on the shores of Lake Huron, or find that hidden backcountry lake off the beaten path, our region has the affordable spring cottage resort getaway for you.
Bruce Bay Cottages and Lighthouse
After a long winter, this is an ideal setting for family fun, a romantic getaway, or just to let Nature revive you.
Nestled on the North Channel of Lake Huron in the historic waterfront community of Bruce Mines, Bruce Bay Cottages & Lighthouse is a place to escape to nature.
Located only 45 minutes east of Sault Ste. Marie and the International Bridge, and just about two hours west of Sudbury, this cottage resort is the perfect spot for a spring weekend retreat.
- Heather Bot