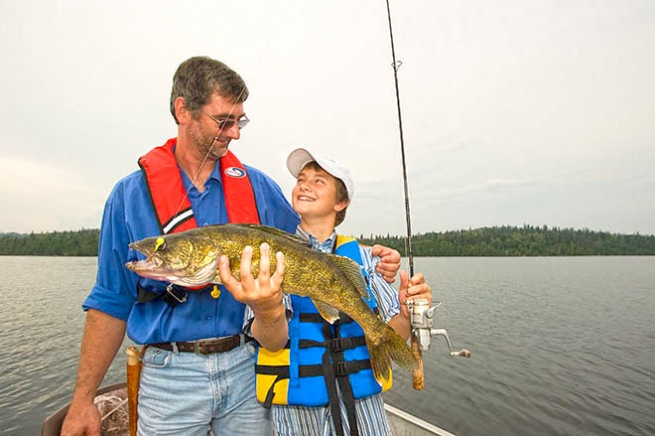 Dad deserves a break and a little time just to himself to enjoy his hobbies.
Because we know that no 2 dads are alike, below are 10 awesome trips to thank dad, grandpa, a favourite uncle, or the father-figure who has done so much for you and been there when you needed him most.
The Fishing Dad
Remember the first time dad took you fishing? Take dad fishing to a drive-in, fly-in, or train-in cottage resort or full-service lodge, or even a day of charter fishing.
Big Northern Pike, Walleye, Smallmouth Bass, species of Trout -- whatever dad loves to fish for, he'll find it in Algoma Country.
If dad is a fly fisher, Algoma has some great fishing trips.
The Motorcycle Dad
Remember all those car trips where you asked dad a hundred times "Are we there yet?" Give dad the solitude that he missed when you and your sibling were arguing in the backseat: just him, his bike and the open road.
Day Trip, Weekend Trip, Week-long Trip; whatever you think dad deserves, Algoma has the routes for you.
- Heather Bot