SooToday, in partnership with the Sault Ste. Marie Humane Society, TAAG, and the Cavy Corner, brings you a new regular feature that will highlight a special pet in need of adoption.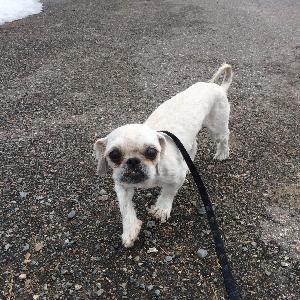 Gizzy, ShihTzu mix, 8 years old, neutered male
(Humane Society)
Gizzy is an 8-year-old neutered male ShihTzu mix who was abandoned at the shelter in terrible condition.
We've cleaned him up and he is now ready to find a new loving family.
This little guy enjoys going for walks, likes to be carried, good with cats and dogs, but would do best in a home without children.
Please visit or contact the Humane Society at (705) 949-3573 for more information about adopting Gizzy.
*************************
Unable to adopt? Share this feature on social media so each animal can get the exposure it needs and find a loving home.