Get ready to unwrap the holiday season with a jolly twist at New North Greenhouses' Annual Holiday Store! If you're someone who thrives on festivities and early Christmas shopping, you're in for a treat.
For the past four years, New North Greenhouses has magically transformed a store in Churchill Plaza into a winter wonderland, and this year is no exception. It's a place where holiday enthusiasts gather, surrounded by elegant Christmas displays, fresh holiday greenery and a wide selection of gift ideas.
"We've got everything Christmas. When you step inside, you'll instantly know it's a Christmas store." says General Manager Tracy Morgan. "One look around and you'll see a forest of exquisitely themed Christmas trees that aren't just trees; they're your seasonal muse. The trees are here to inspire you, guide your decorating ideas, and, best of all, the products are readily available for you to recreate the magic at home." She added.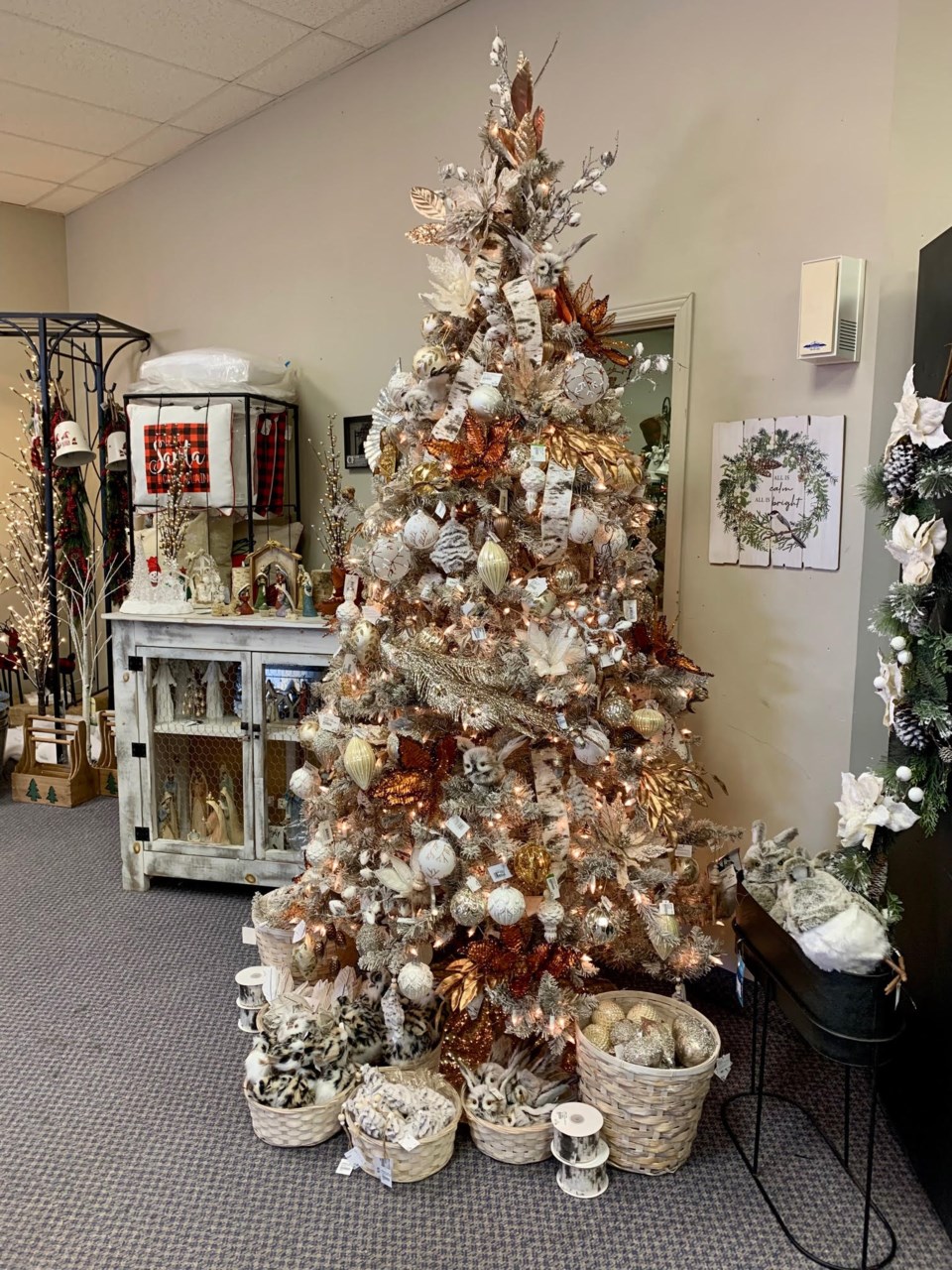 The New North Holiday Store is a treasure trove of unique items perfect for both decorating and gift shopping.
Love gnomes? You'll discover twinkling light-up gnomes, gnome-themed salt and pepper shakers, covers for your favourite libations, and gnome ornaments that will add charm to trees, mantles, wreaths, or vignettes. The shelves are brimming with holiday goodies, from festive lanterns to sought-after Buffalo plaid tree toppers which sell out every year.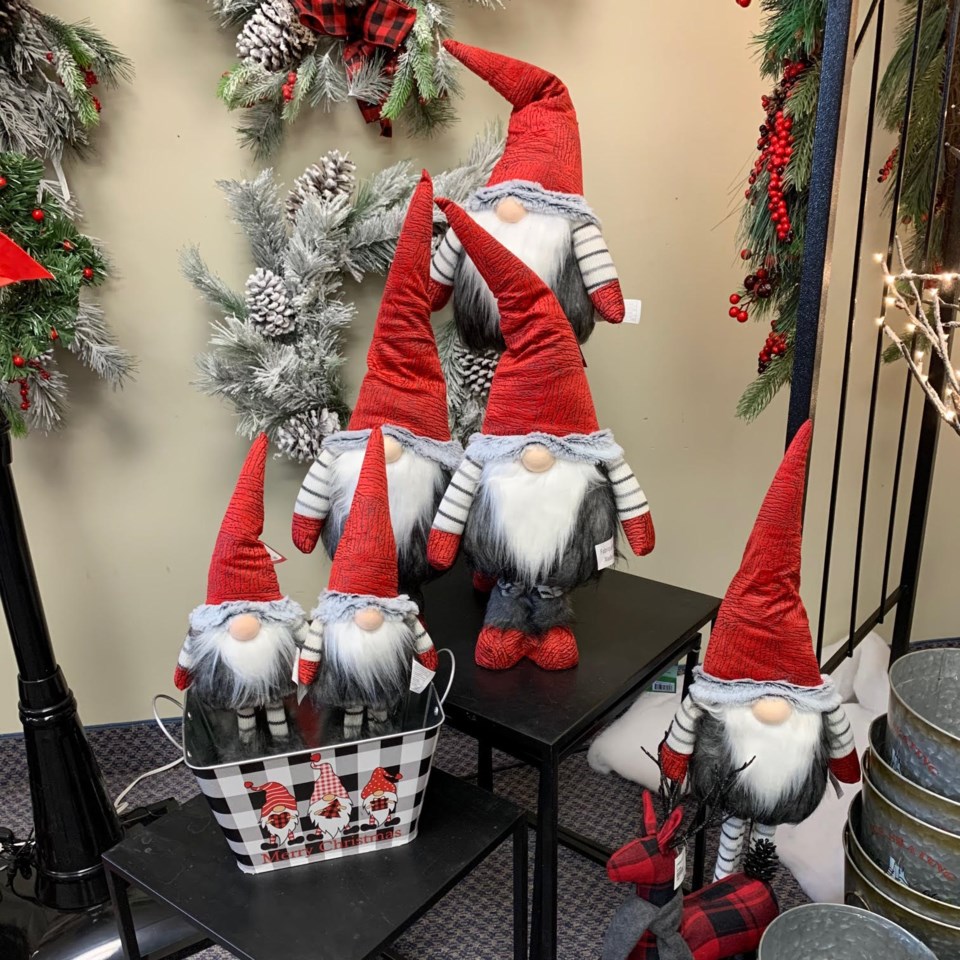 Want to give the gift of choice this holiday season? Purchase a New North gift card valued at $50.00 or more and receive a FREE 6" poinsettia plant in the colour of your choice—a generous $16.00 value! Gift cards come with no expiry date and can be used at the New North Greenhouses garden centre on Airport Road next season or at the Holiday Store this year.
If you have outdoor pots, window boxes, or hanging baskets craving a seasonal makeover, bring them in, and Tracy will craft a fabulous custom holiday arrangement with fresh evergreen boughs, your choice of natural elements, seasonal decor, and festive ribbon. You can also pick up outdoor festive planters and indoor centrepiece arrangements created in-store to adorn your home or share as a thoughtful gift.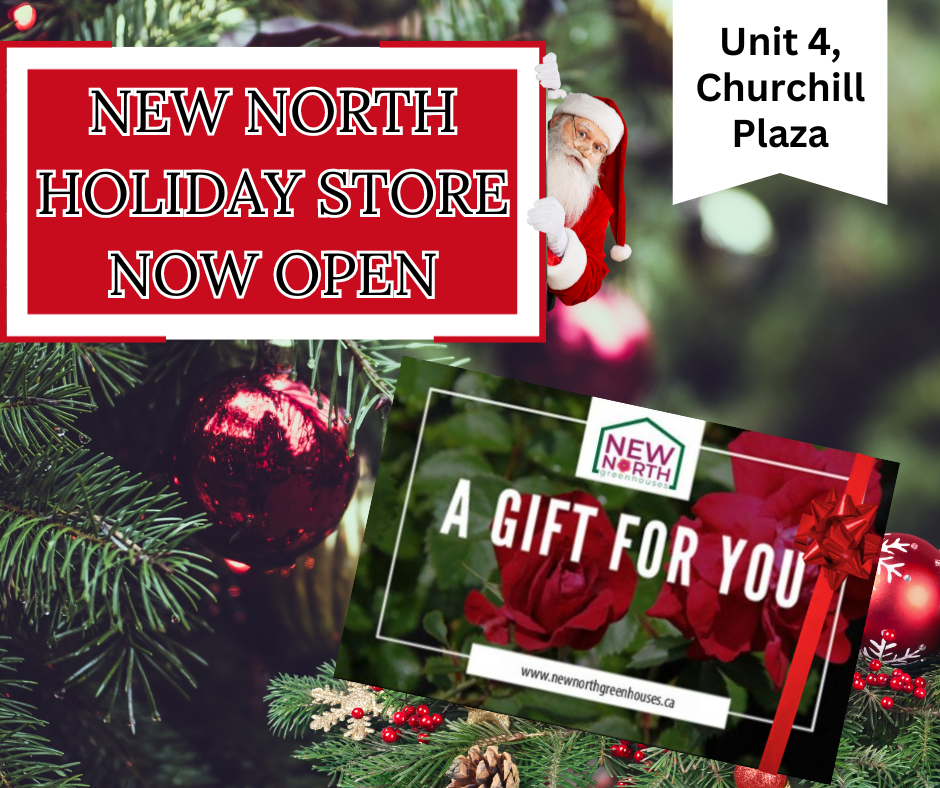 Although the store isn't entirely greenhouse-focused, it does carry a delightful selection of gifts for gardeners. In late November, you can also find poinsettias and other seasonal plants that can be adorned with festive elements—perfect for the green-thumbed folks on your Christmas list or a great way to bring the holiday spirit into your home.
Tracy adds, "We also feature products from local artisans, including Christmas cards, books, ornaments, and woodworking pieces."
A heartwarming tradition at the Holiday Store is the creation of charity planters. New North partners with a different local charity each season, with Habitat for Humanity Sault Ste. Marie as this year's beneficiary. Their beautiful 10-inch outdoor planters, retailing for $65 each, come with a generous twist—$10 from each sale goes directly to Habitat for Humanity. You can even purchase these online to support the cause.
Visit the New North Greenhouse Holiday Store in Churchill Plaza Unit #4, nestled between Subway and FYidoctors. The doors are open seven days a week: Monday through Wednesday from 9:30 to 6, Thursday and Friday from 9:30 to 7, and Saturday and Sunday from 9:30 to 5.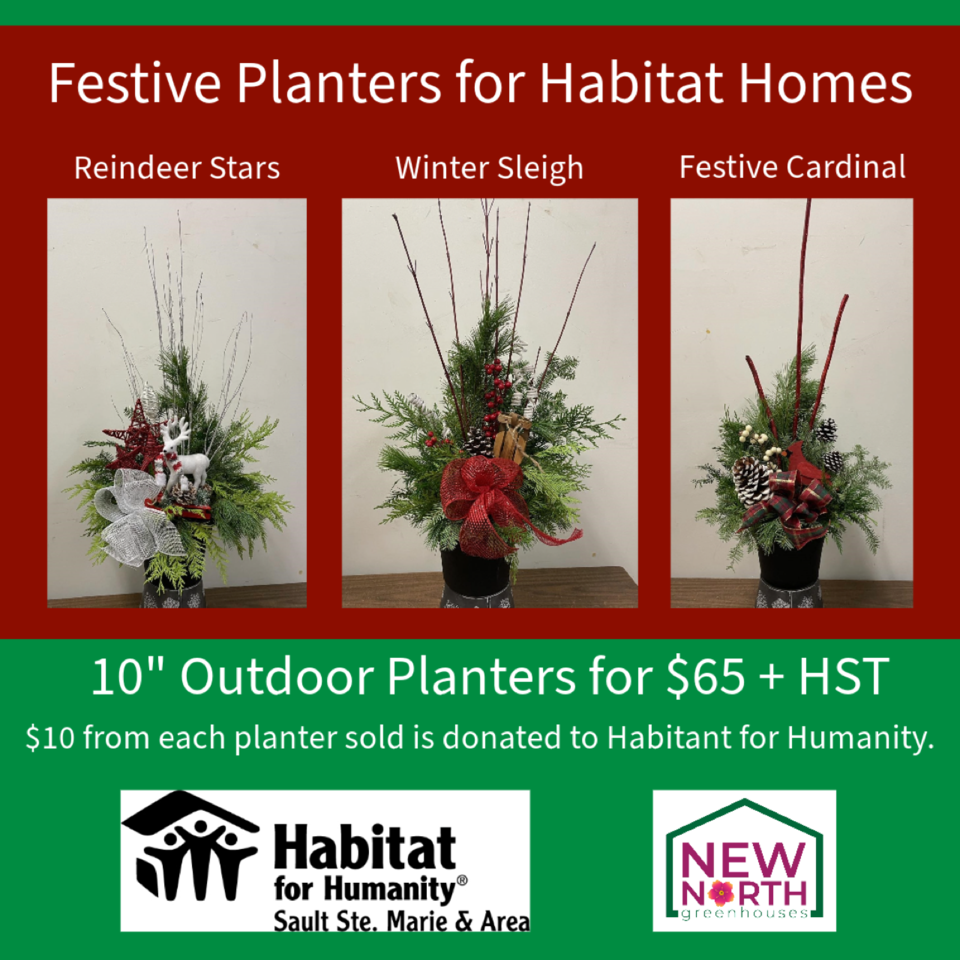 It's the ultimate destination to ignite your Christmas inspiration. Keep an eye out for store highlights on Facebook and Instagram, and let the holiday magic begin!