With a complete overhaul of the Toyota Tundra, the anticipation around its arrival has been palpable. Now that the truck has arrived in Sault Ste. Marie with a brand new exterior and interior design, advanced technology and more power, there are three things you should know before buying the 2022 Toyota Tundra.
1. The Tundra has power and speed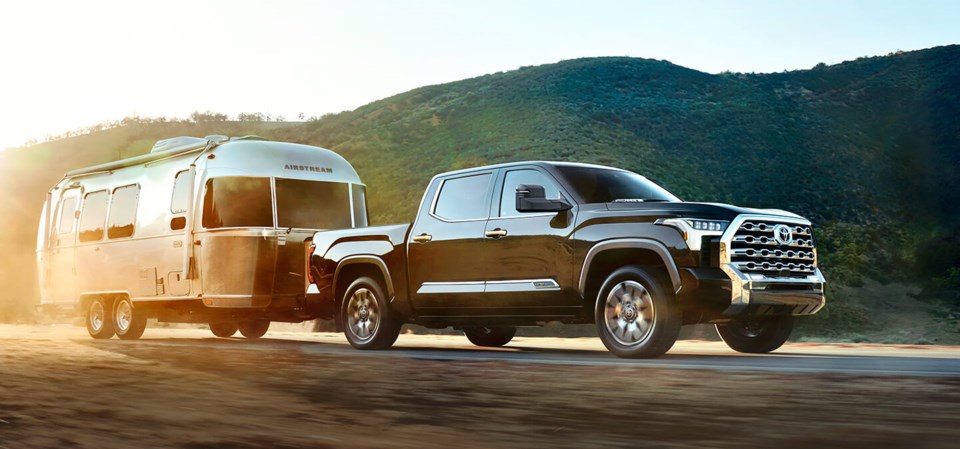 The Tundra's i-FORCE twin-turbo 3.5 litre V6 engine offers 389 hp and 479 lb-ft of torque but if you're looking for more power you can opt for the i-FORCE MAX hybrid engine. The hybrid model provides 437 hp and even more torque. Hybrid models can reach speeds of 60 mph in about 5.8 seconds and tow up to 12,000 lbs when properly equipped.
There are multiple driving modes with the 2022 tundra including Normal, Comfort, Eco, Custom, Sport and Sport+. When the truck is in Sport+ the suspension tightens and acceleration increases. In comfort mode, the impacts on the road are absorbed.
2. How big is the 2022 Toyota Tundra?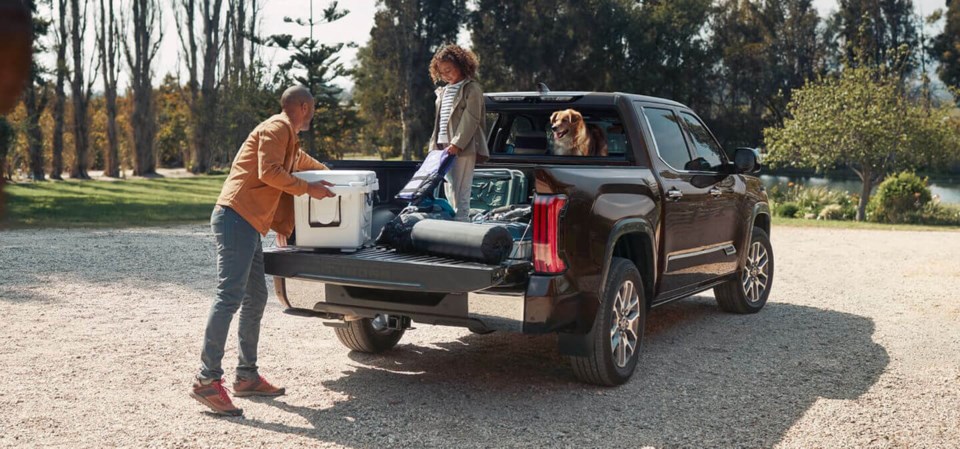 Like its predecessor, the 2022 Toyota Tundra fits five adults comfortably with enough cargo space for all your fishing, hunting, camping, skiing, biking and outdoor adventure gear.
The 4-door Tundra CrewMax is 78 inches tall, 80 inches wide, and 233.6 inches long. These measurements are for the Tundra with a 5.5-foot bed.
If you upgrade your Tundra to the 6.5-foot bed, the truck measures 245.6 inches long with a 157.7-inch wheelbase. If you're looking for added space in the bed, the double cab model can be paired with an 8.1-footbed for 96.5 inches of bed length. It can carry up to 1,660 lbs.
3. Tech options in the 2022 Tundra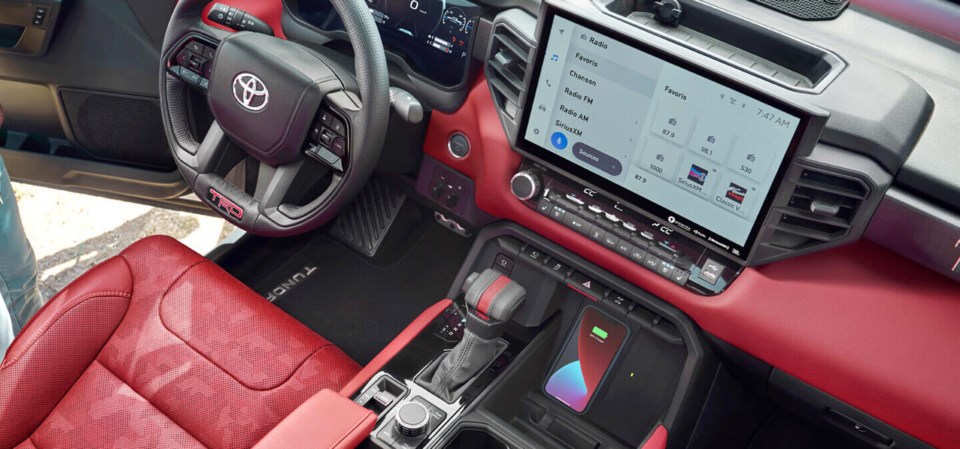 The redesigned 2022 Toyota Tundra is not short on tech options. The exterior features available power running boards and tailgate. Inside, the Tundra rugged exterior is contrasted with soft ambient lighting, ventilated front and rear seats, a panoramic moonroof, and a 14-inch touchscreen infotainment system, depending on the model.
Multiple camera views and the 360 degree camera display show you everything around the truck. There is also a rear facing camera specifically designed to review your load while trailering.
Find out more about the ground-breaking Toyota Tundra. Visit Northside Toyota online.